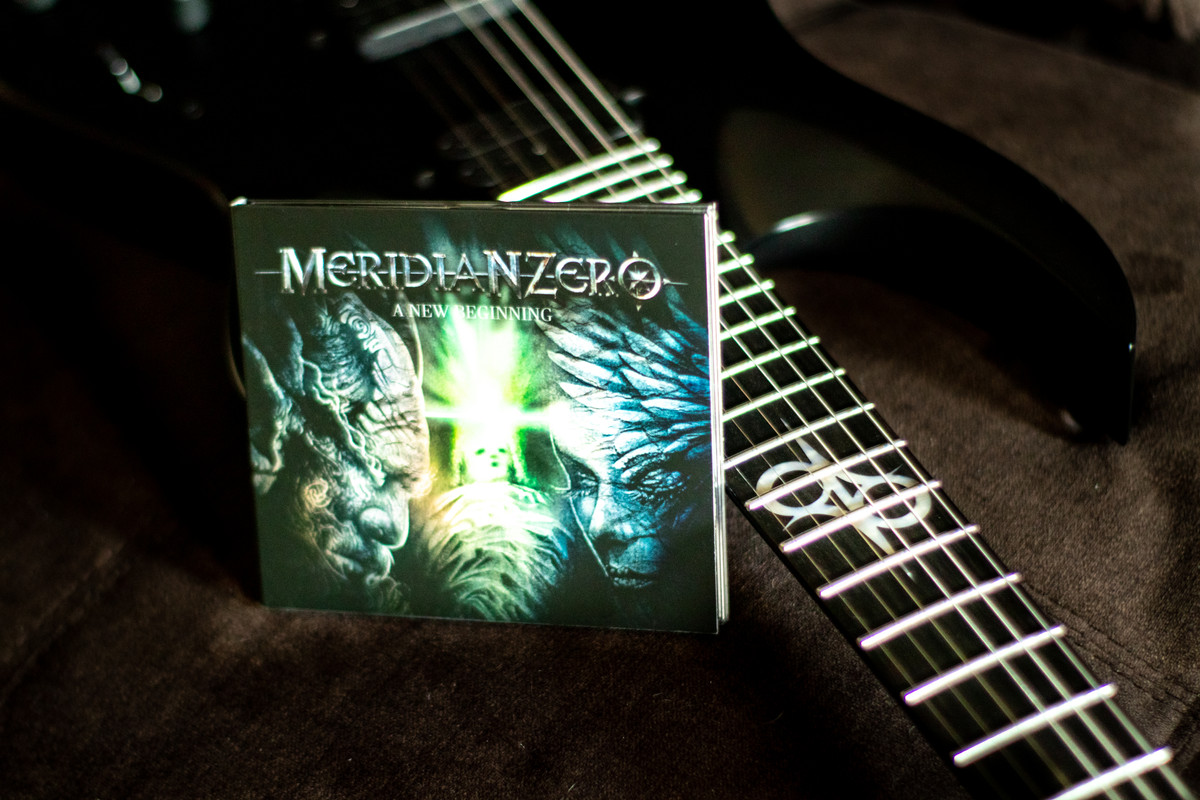 Hi fellow forumites! Some of you followed my adventure about me deciding which Evertune equipped guitar to buy and this was the result of... the casualities because this is not the guitar I chose but the one I wanted at first (LTD MH1000ET) was in stock, then it wasn't and there was no definitive date of when it will be stocked again so I decided to get the Solar A1.6 ETC and, you know what? I'm glad I did, because this guitar is awesome.
First I want to talk about the neck profile because I looked in lots of forums and threads looking for this and couldn't find anything clear about how is the neck profile: very much like ESP's Extra Thin U with the 43mm nut width, if not just a hair thicker. It's rounded, a definitive C shape, but because it is thin (about 20mm on the first fret) it feels a bit D shaped as it is very shallow, but it is a C, no shoulders at all (thanks Dio). For me this was important as I am very sensitive to neck profiles and after all this years playing guitar, the ESP's Thin U and specially the Extra Thin U are my favorite neck profiles. I do prefer the 42mm nut width BUT being as thin as it is that extra nut width is not a problem for me, 43mm nut with a thicker neck is killer for my hand. So, if you like ESP's necks you will probably like this Solar neck profile as well. Very far from Ibanez, almost identical to ESP, very close to Schecter but with wider nut, thinner and wider than Fender with flatter radius, a lot thinner than Gibson's rounded profile... I don't know what else to say about this. It's comfortable and you will probably like it except if your preference is Ibanez Wizard or Jackson Speed Neck profiles.
Check the specs on the site
and check the pics. After the porn my thoughts about the guitar.
The good pics: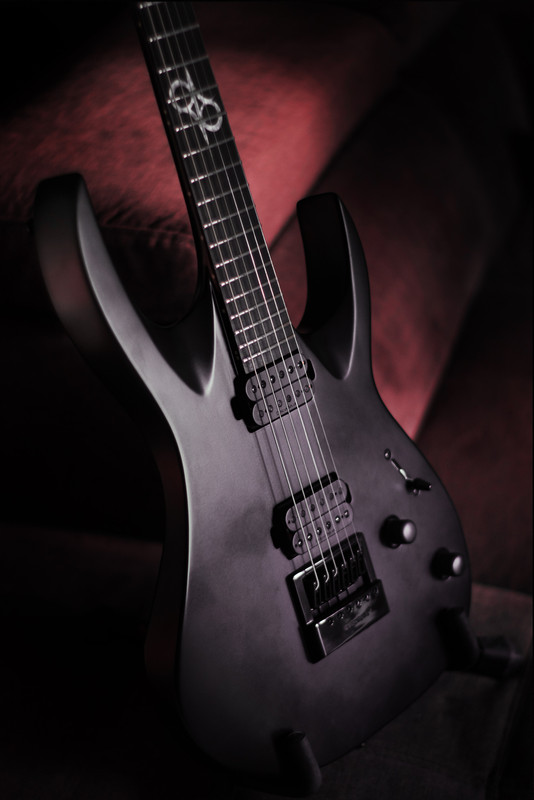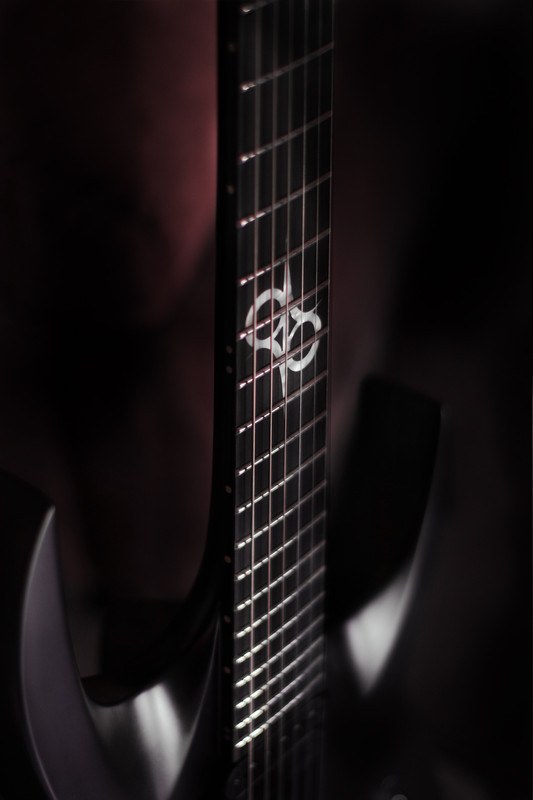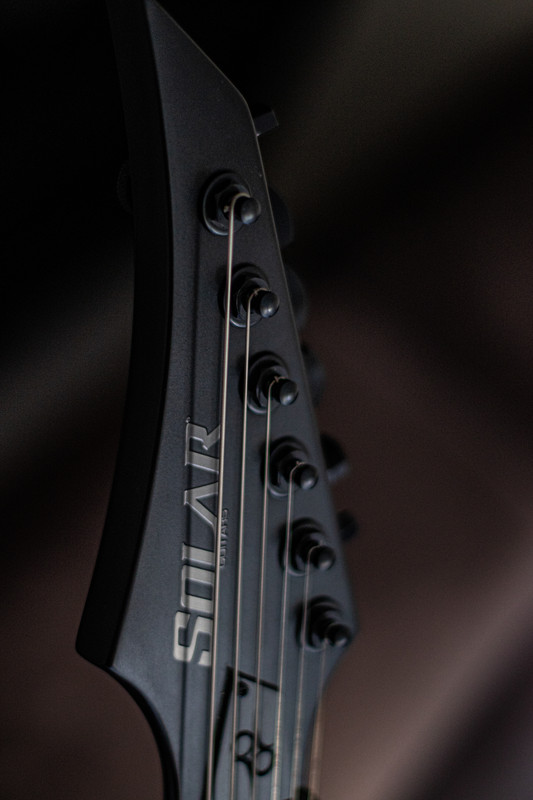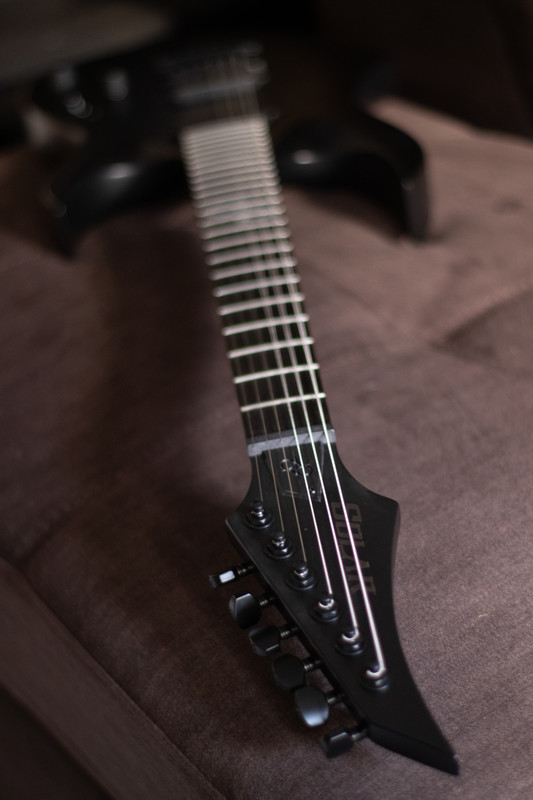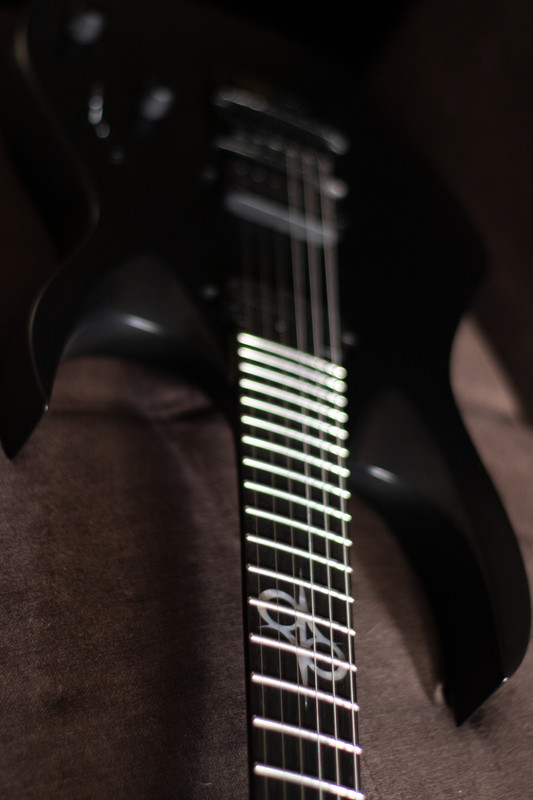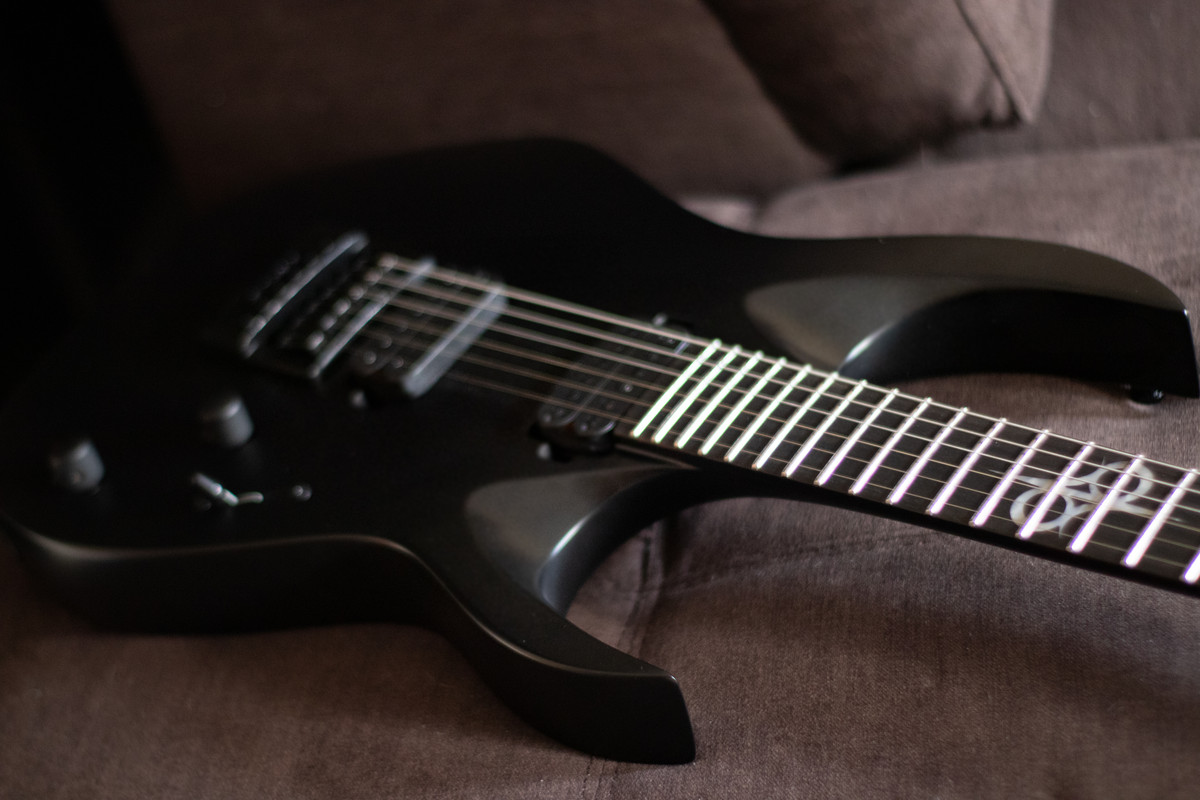 Fit and Finish: Very well built guitar. One tiny finish issue that I could not photograph (something got trapped under the paint so it could be felt on the hand but barely seen even with direct light. Playing the guitar is polishing the imperfection so every time it is less noticeable). The frets, despite not being finished in a beautiful ball end are better than some Ibanez Prestige than I have had and worse than some Ibanez Artcore or Premium. Just what you should expect from a 1079€ guitar. Very well leveled with very low action, slight relief and no buzz at all. I could go lower but I haven't started "adjusting" the guitar since I am letting the guitar acclimatate as the temperature and humidity here is pretty different from where Thomann is located.
Sound: This Solar pickups sound great. These are not the kind of pickups that I like, I mean, the neck pickup is clearly on the lines of a Seymour Duncan '59 (with less bass for sure) and I don't like scooped pickups in the neck position, also, the bridge pickup is very close to a Custom 5 but with a tighter bass response, being a bit spiky in the high end and with a kind of guttural low-mids grind. I don't llike the Custom 5, this is tighter in the low end and I am considering swapping the magnet for ceramic just to check if it tightens the low end a bit more and makes the pickup a bit more responsive/faster tracking BUT the truth is that it works soooooo good in my band with the other guitarist (who is using an ENGL Gigmaster and a Jackson with a DiMarzio X2N in the bridge while I am using the POD Go with the "Boogie" Cali IV emulation... we together sound HUGE now). This is the first time I am considering NOT swapping the stock pickups in a guitar LOL
Evertune: This is great. As simple as that. I need to use something to mute the springy resonance of the system (with a gruvgear thing on the headstock is enough) but appart from that (which is a problem you will have with a Floyd too) there are only advantages unless you change a tunings a lot. In the band we play Eb and Drop C# so I have the Evertune set up to Drop C# and when I need to go up to standard tuning I just turn the machine head on the headstock until the saddle for the low E runs out "travel" and the tuning starts to rise then just tune normally up to Eb while having the total confidence that the rest of the strings are kept perfectly in tune even if the neck balance suffers a bit from the difference in tension because the Evertune compensates for that. I got the guitar perfectly in tune (E standard) so I only had to adjust it to go down to Drop C# ONCE, just ONCE and then adjust intonation and saddle high. It's easy to adjust (less hassle than a Floyd in this regard, more than a TOM) and the good thing is that you do it once and that's enough except if you change string gauges then you will have to tune again and, as you should always do, adjust intonation also the little bit needed if the difference in gauge is not that big...
What else can I say? I think I already wrote enough so... MOAR PICS (these weren't good enough to spend time adjusting exposure and all that kind of things my wife does with pics). Oh yes, the camera is a Canon EOS80D with a cheap ass 50mm 1.4f (some plastic feeling chinese made optic that was about 60€ new...)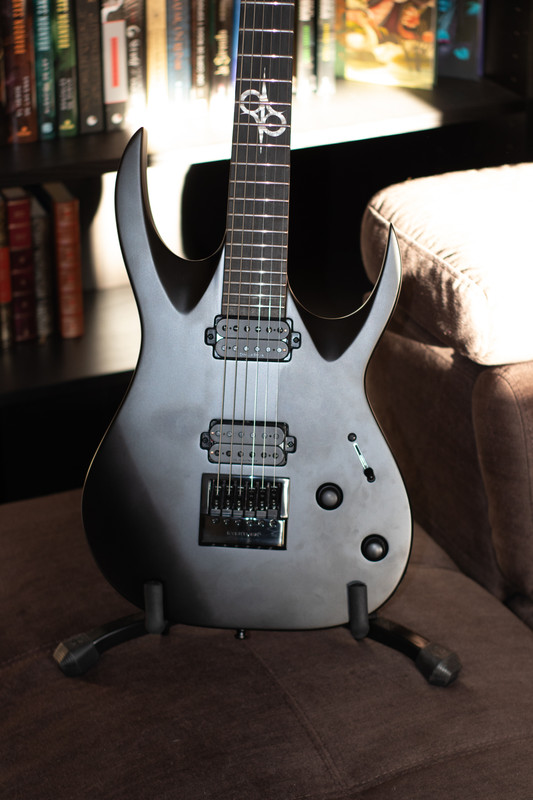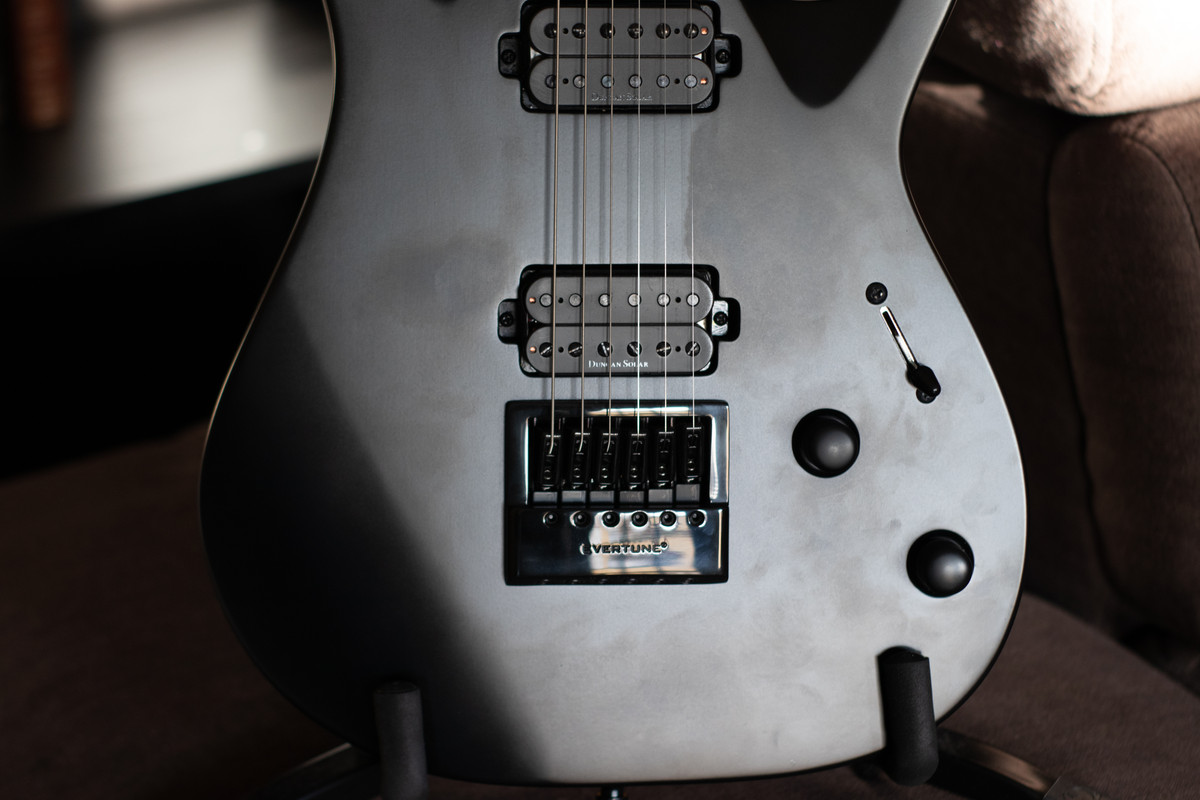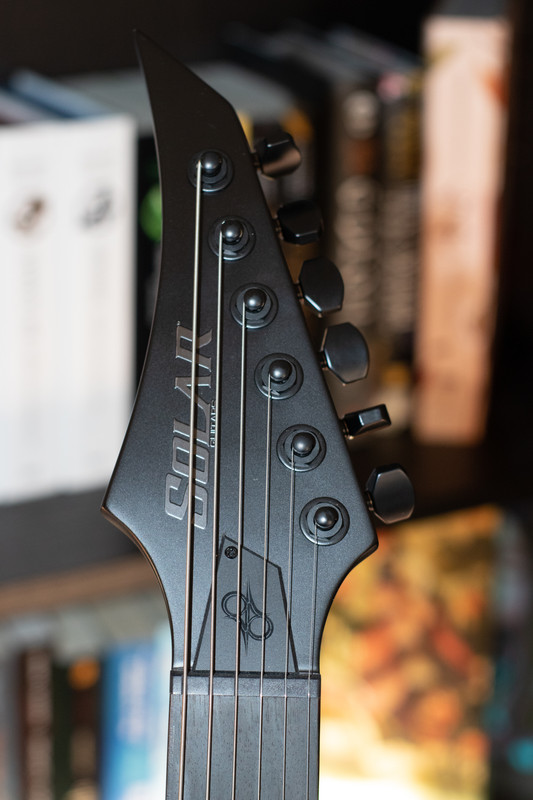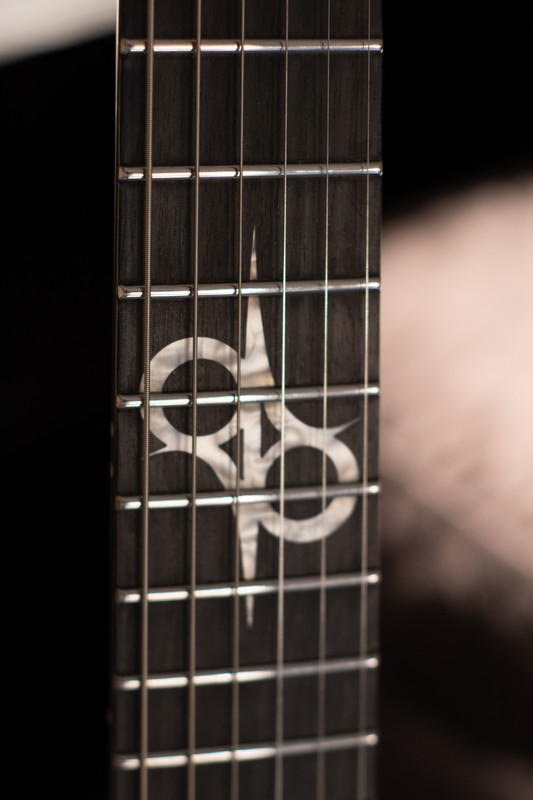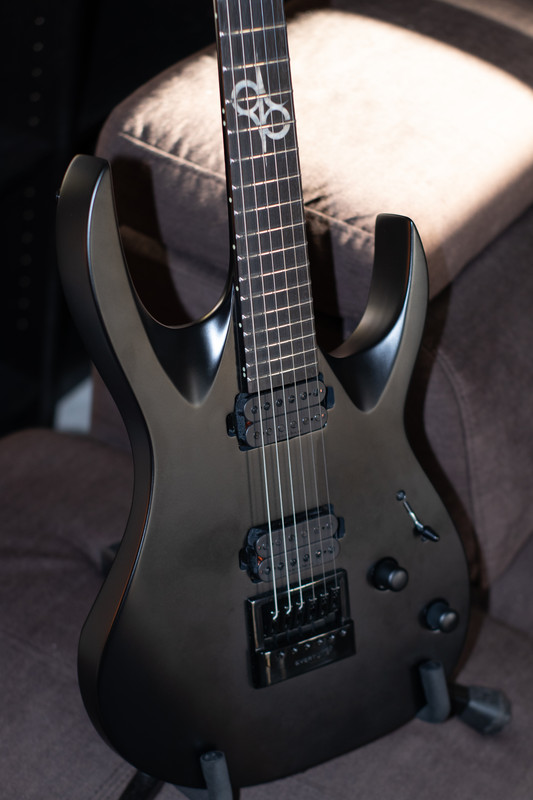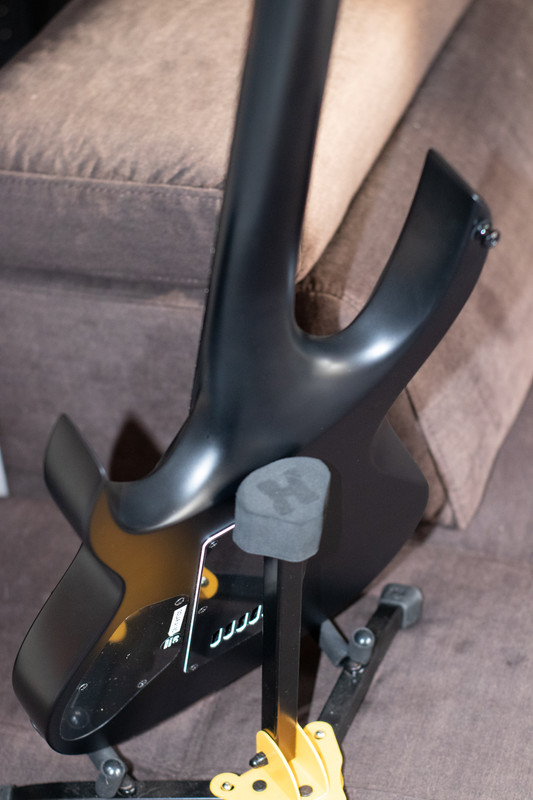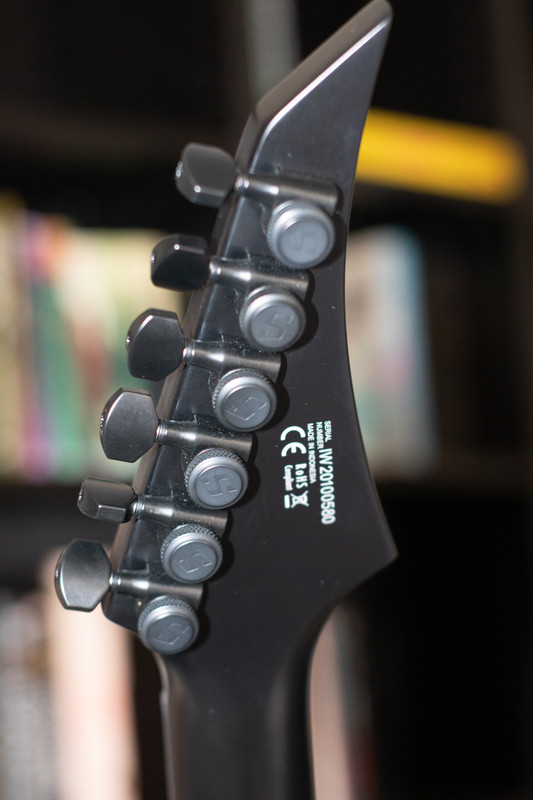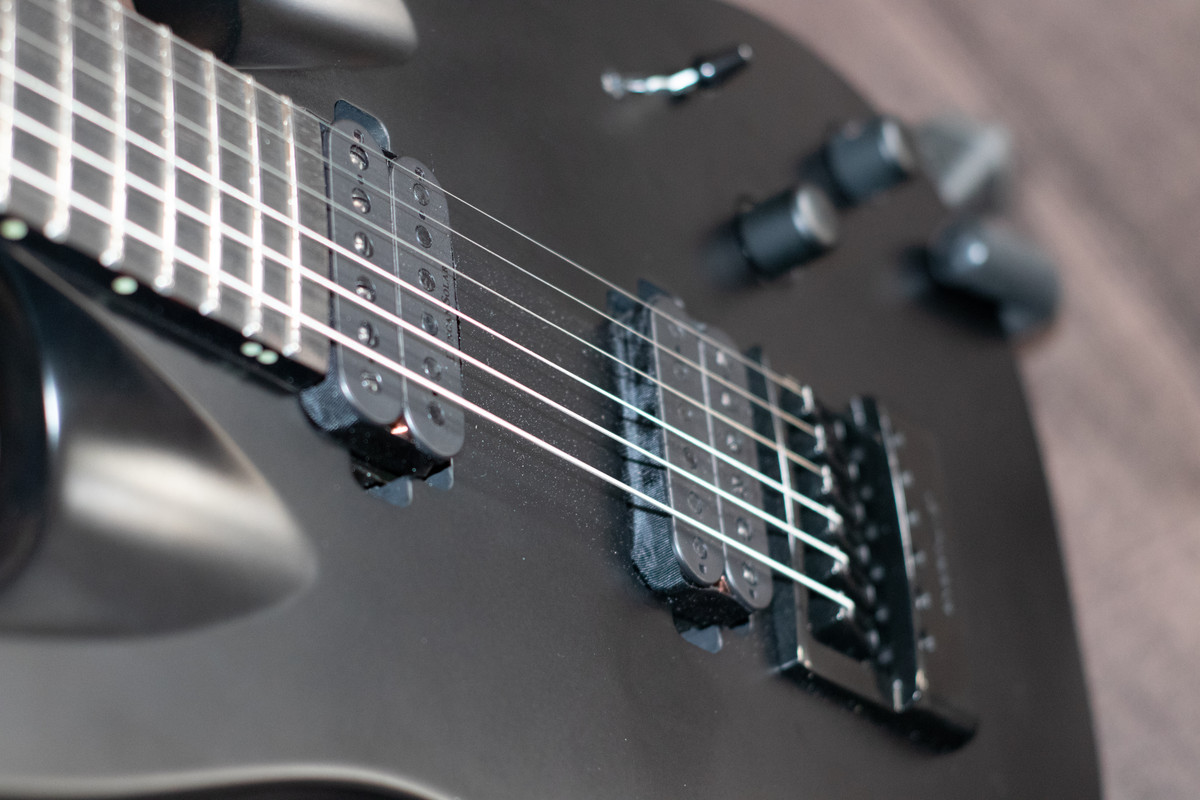 Any questions I will be more than happy to answer...
Cheers!!