Hello everyone!
So, long story short: I was considering getting back into the 7 string game but with a multiscale guitar... Since Solar does not make those I went for a Legator N7FP because it seemed nice for the price. It was a mistake. The guitar had poor QC (even had a QC Passed sticker by Thomann) with a misplaced neck and other stuff. Sent it back, got a refund, bye bye and thats it.
To be fair, the neck shape was awesome.
So back to Solar...
I was lucky enough to get this beautiful A1.7FBR of the b-stock list (minor cosmetic imperfection on one of the headstock logo letters) since it was the last one and its a discountinued model from my understanding. This one has an Alder body with flamed maple veneer top all over while the current A1.7TBR has an Ash body.
This is my third Solar guitar and so far I have not been disappointed in any way with their quality and features. The neck is smooth with a nice C shape that I enjoy pretty much, its not too thin or too thick, it suits me fine. Its not a light guitar by any means, maybe due to the Evertune? Speaking about that bridge... I must confess I was very skeptical before but now I am a believer. Its easy to understand and easy to set it up. Will it be also easy if something goes wrong? I dont know, time will tell.
Pickups are the Solar Duncans, they sound good but I am already planning to get them replaced for higher output pups, Solar branded locking tuners that do their job, 5 way switch, etc, etc... LETS SEE SOME PHOTOS! (cell phone pics, dont expect that much quality)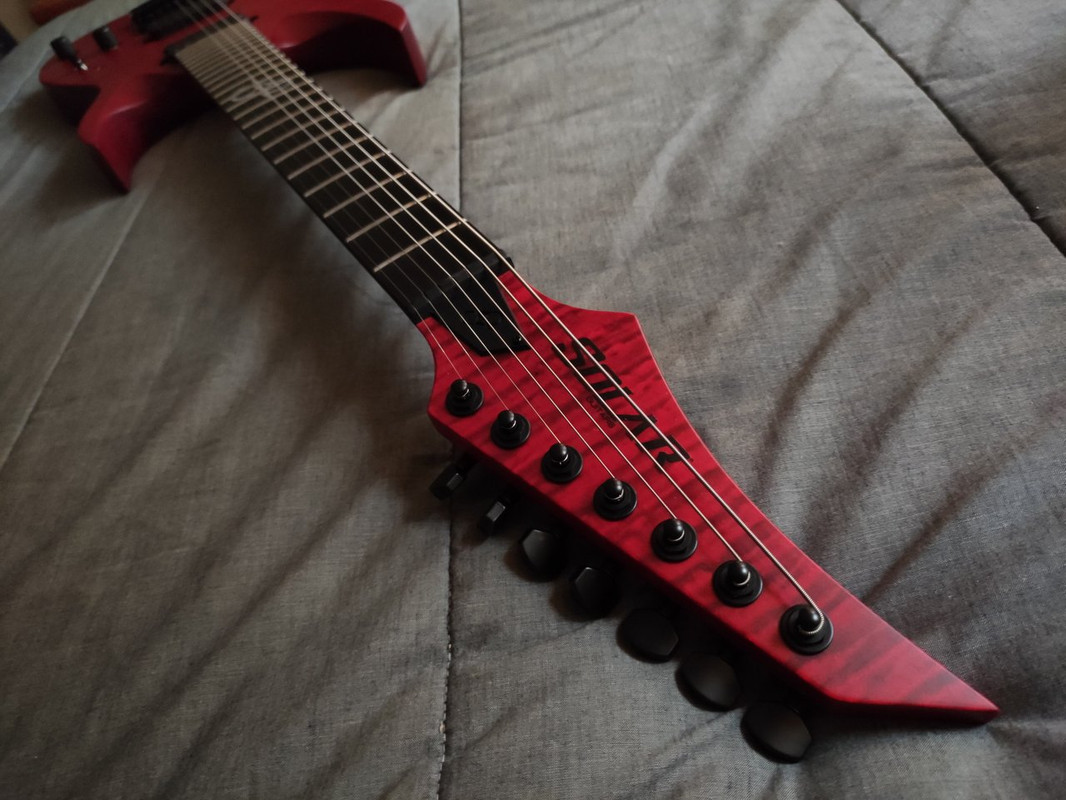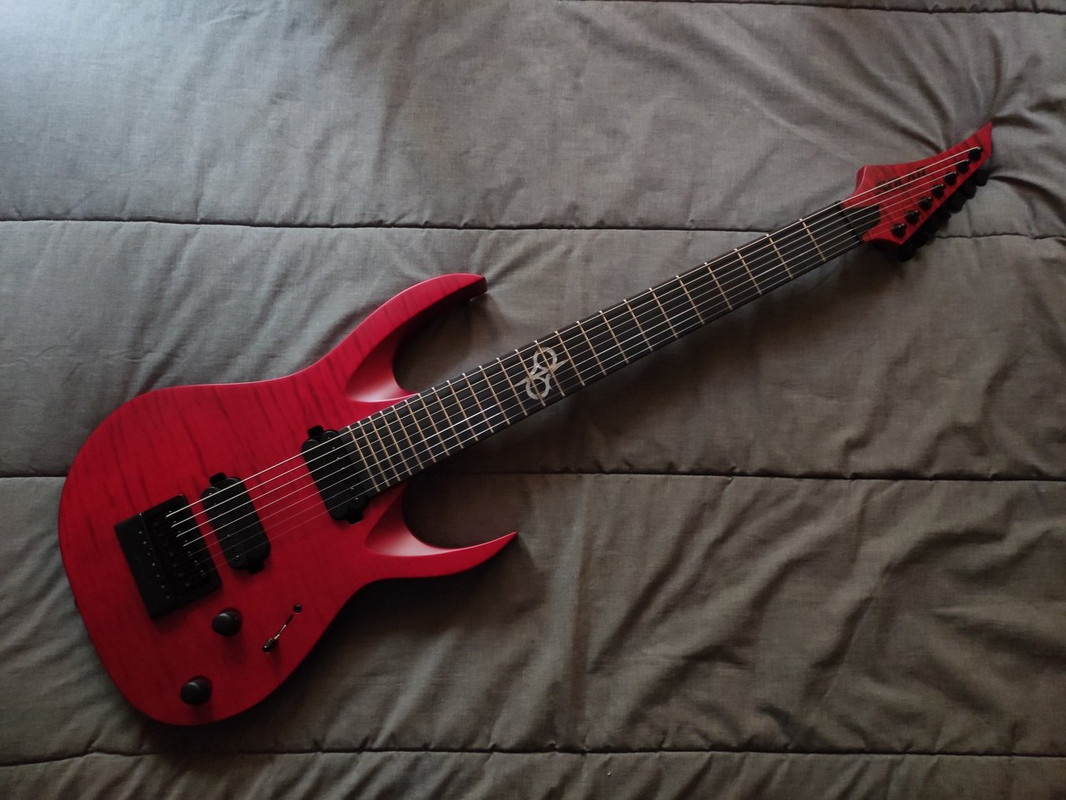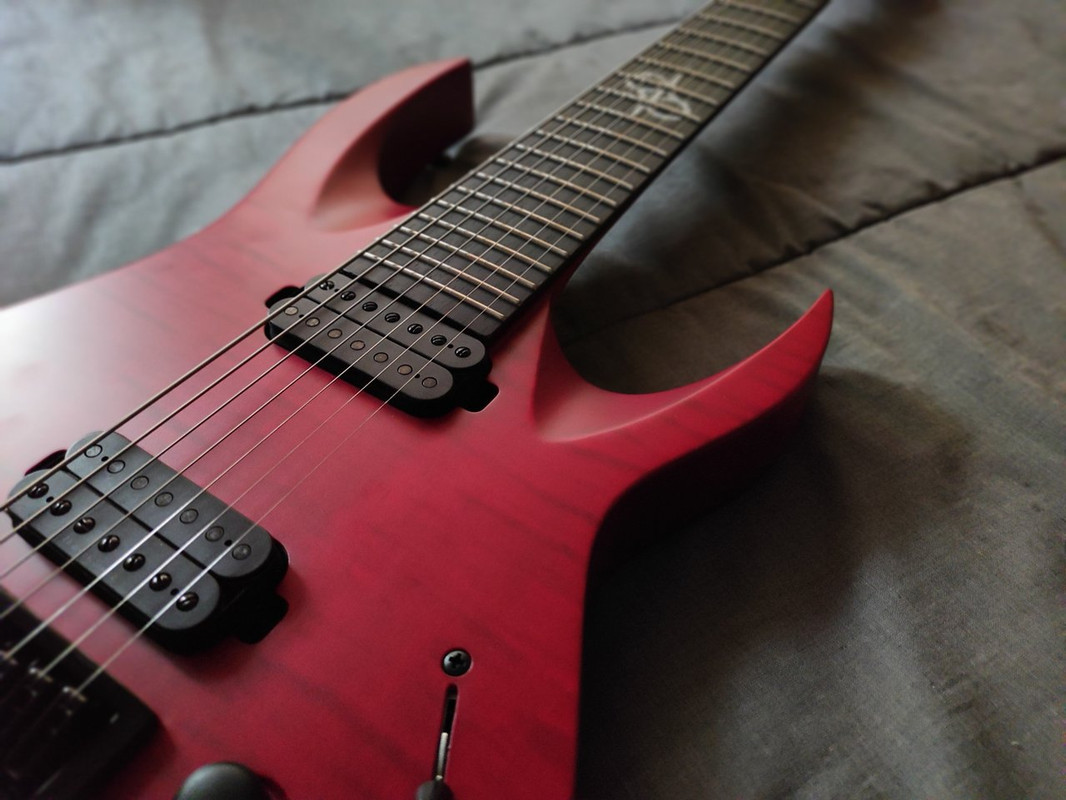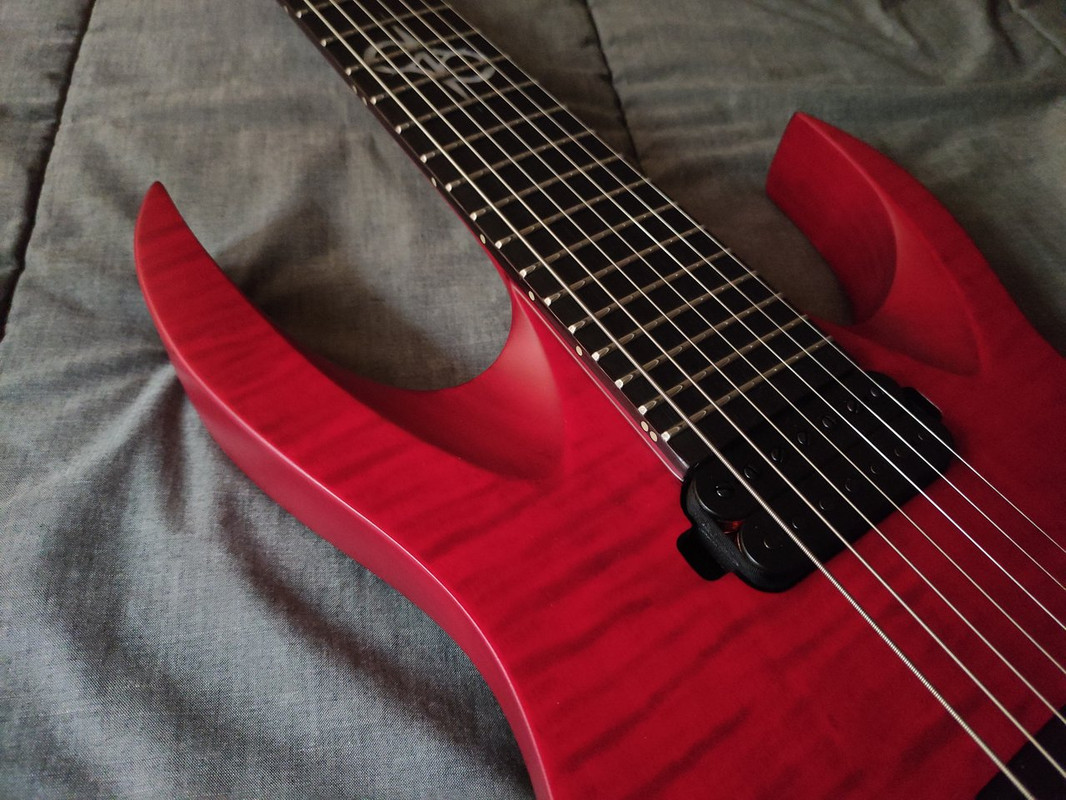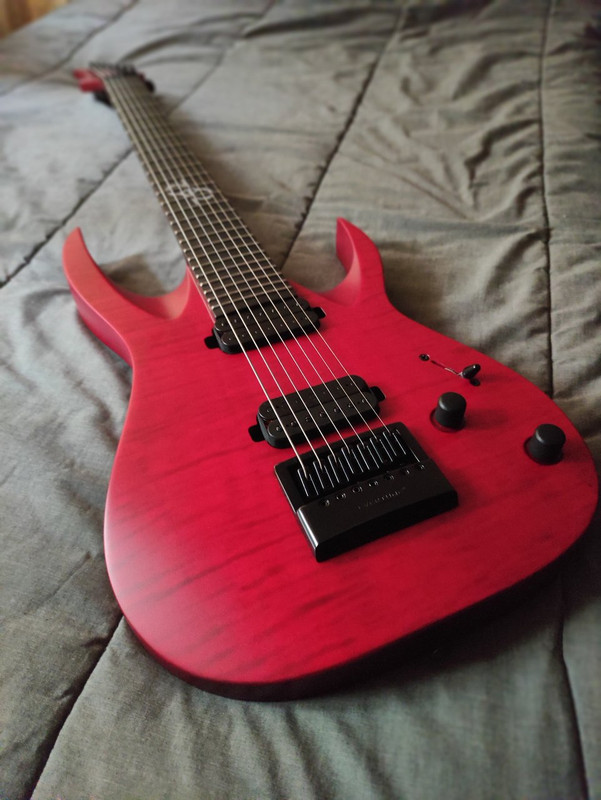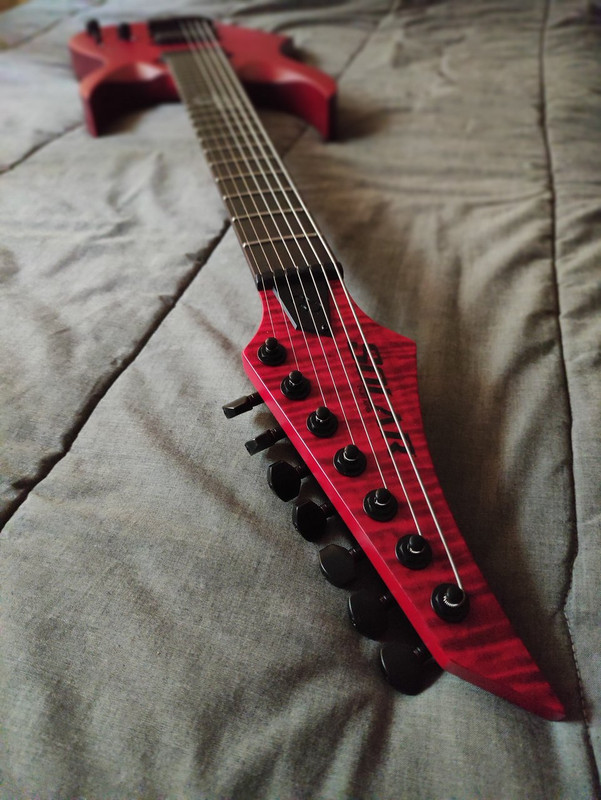 Last edited: