Joined

Jun 9, 2016
Messages

177
Reaction score

150
Location
First, low quality photos: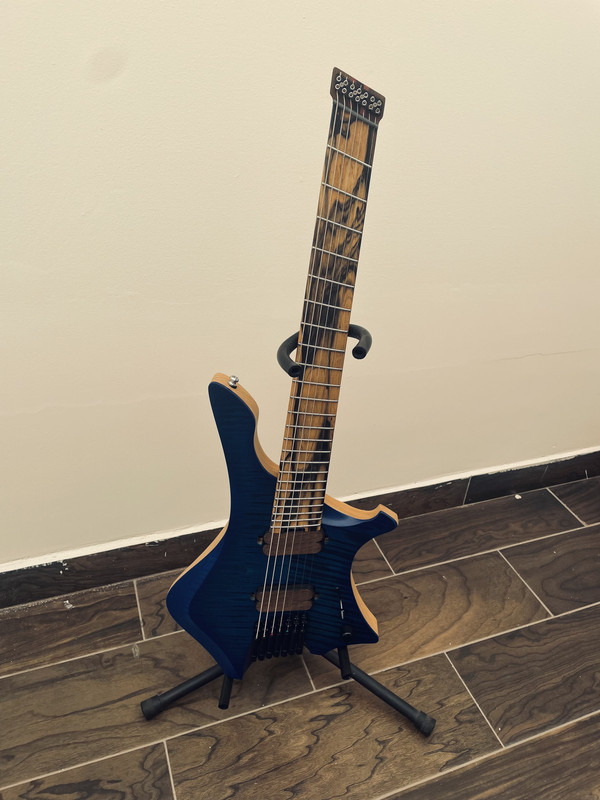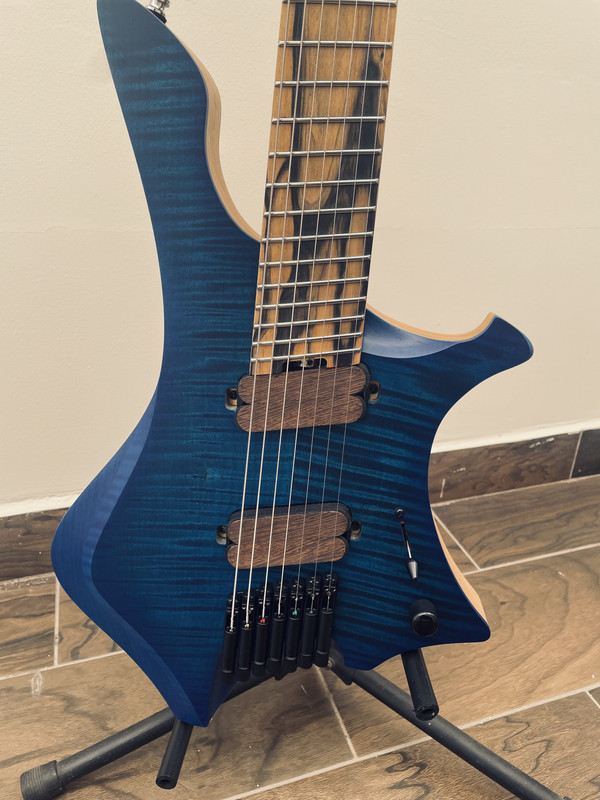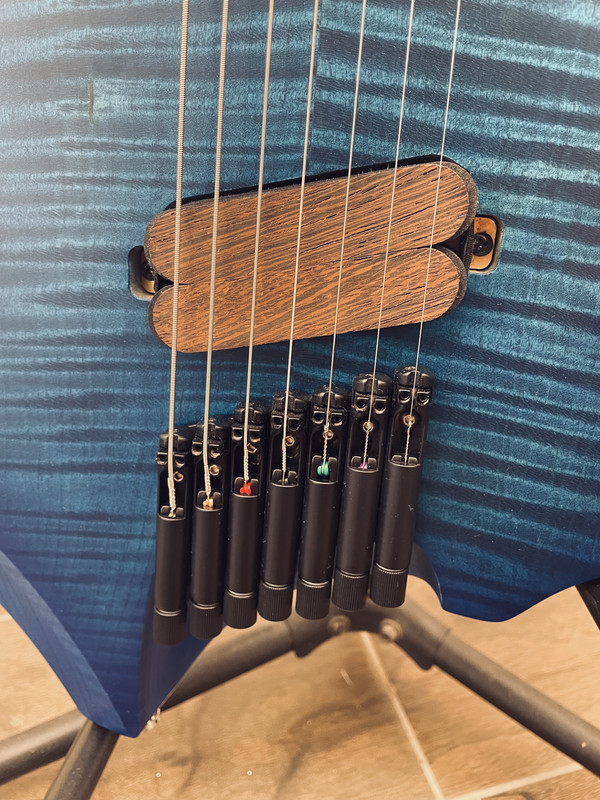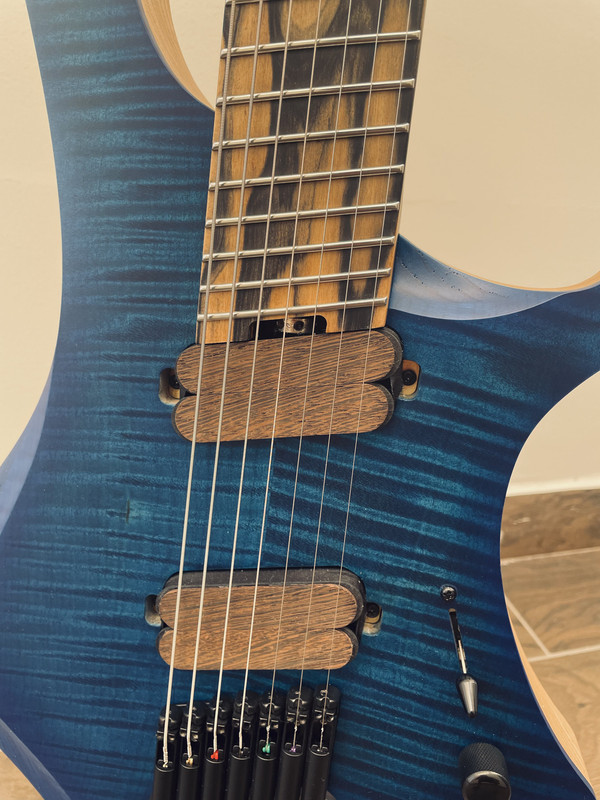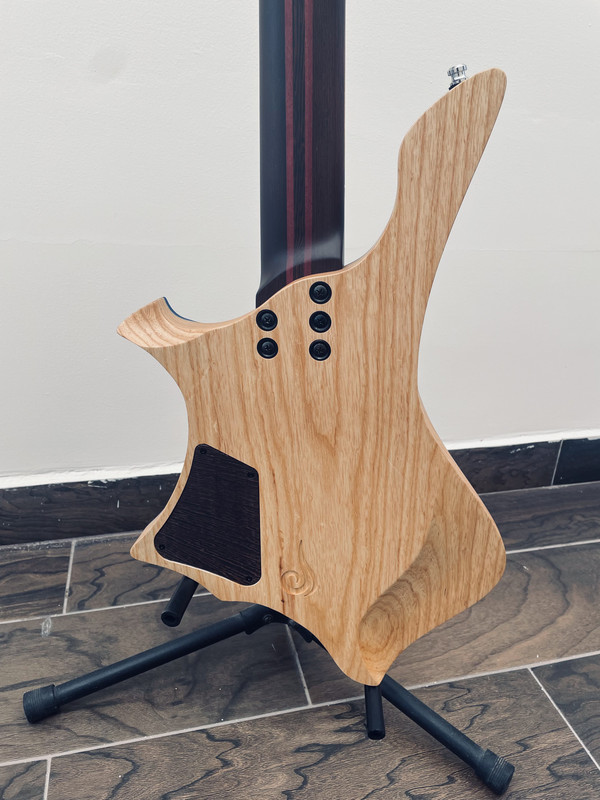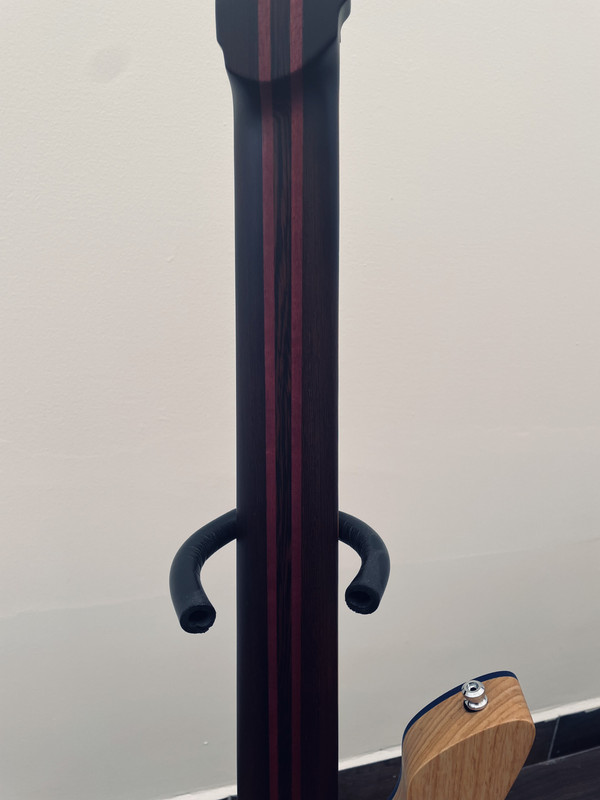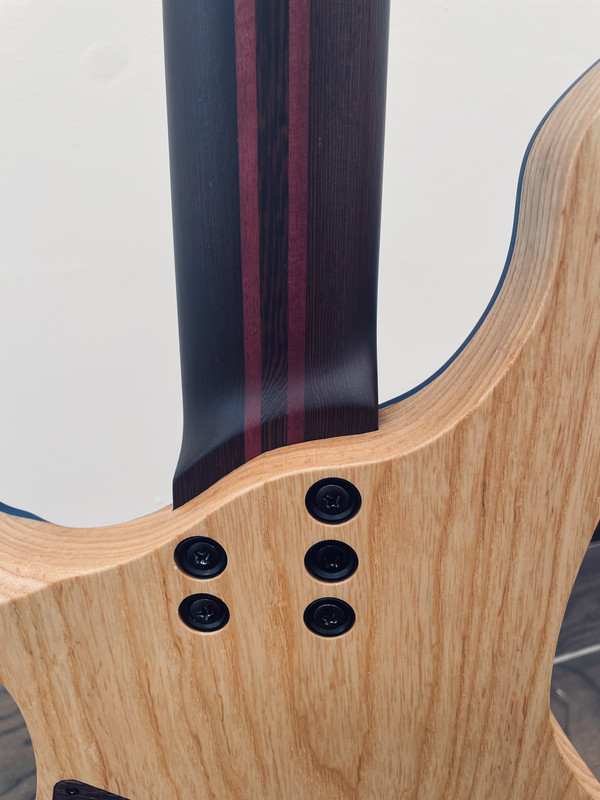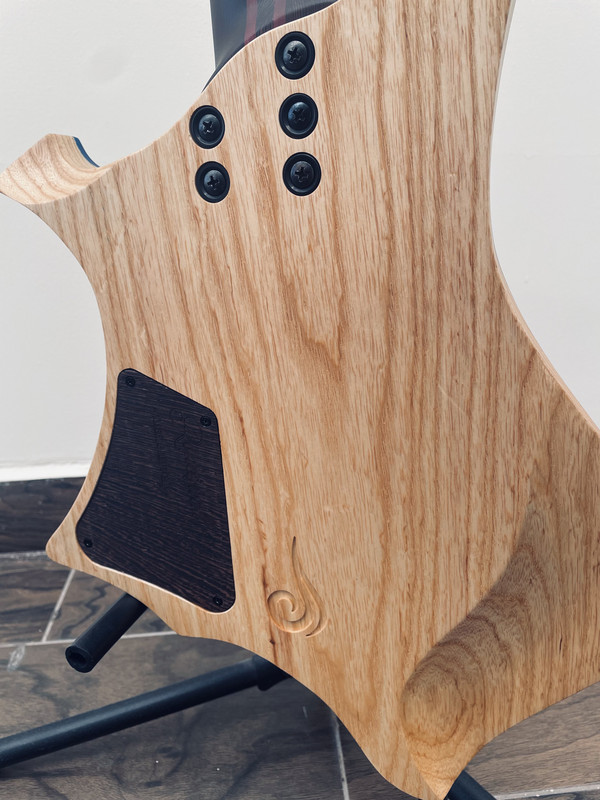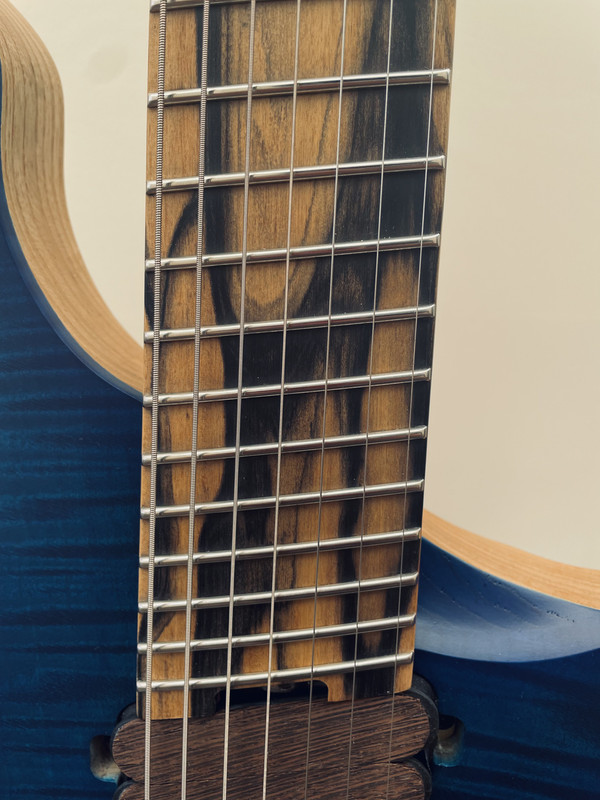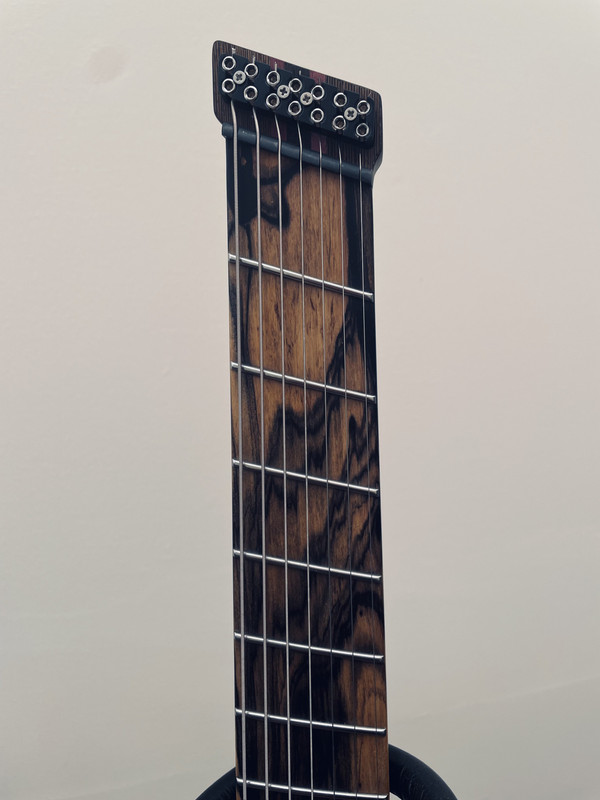 It's been really long since my last NGD post and I have skipped a bunch, but I noticed there's not a lot of threads on these so I decided to make one.
Here's my vapor 7 from the latest Ronciswall run.
The specs that I can remember without looking at the spec sheet are:
Body: Ash
Neck: 5 pc wenge and purpleheart
Fretboard: Palemoon Ebony
Pickups: Ronciswall Marso
Bridge and head piece: Ronciswall proprietary hardware (it has a name, however I can't remember it)
Scale: 25"-26.5"
So last year Ronciswall guitars opened a Vapor 7 run, I was curious to get one of these at the time so I jumped on a spot, I think mine was #4. According to my email history it took about 10 months from the deposit to getting the guitar. There were no significative delays, maybe less than one month in total. In general, Gabriele was really easy to work with and was in constant communication with me. One downside of being on a run was that he said he wouldn't send any progress pictures because it became a mess for him to be coordinating sending everyone what they wanted but Im sure he would get them if it was a one off custom.
Now, the guitar, take everything I write with a grain of salt as I might be still honeymooning over it. But I find it a very inspiring instrument, I love the fact that the shorter scale is 25 and not 25.5, as my hand needs to stretch less when I'm playing, the ones that are longer such as Ormsby, feel really tight when playing, but tend to give me fatigue faster, depending on what I'm playing. No dislike towards Ormsby tho, I also love them. In this regard, it feels very closely to the fan of my GOC.
The body is light, again, it is in the same ballpark of my other headless, I didn't really weigh it but it should be somewhere around 3 kg (really similar to the GOC and Ormsby). The bevels that are designed on this guitar are well executed for my playing position and I find it comfortable playing standing up, it's a balanced guitar. However, when playing on a sitting position, the lower horn really gets into my leg and it's not super comfortable. Speaking with Gabriele about this he suggested to play in different positions, its the first headless that has made me adjust my playing position.
The neck profile is something like a Modern D, the shoulders are not nearly as pronounced as in my Ormsbys though, in my personal taste, this is one of the strongest points of this guitar, the profile makes my hand adapt to it really well. This, plus the finish makes playing a really fun experience, my hand feels free and comfortable.
The hardware is good, I haven't changed the strings, but tuning was really easy. Comparatively, my J Boden and GOC have tuners without washers and are a pain in the butt to tune, the Goliath has teflon washers and which are just a tidbit stiffer than then Ronciswall's. Overall I'm satisfied with it but I need to change the strings to get the full extent of my opinion.
The fret work is neatly done, without any kind of damages to the fretboard, at least from what I could inspect, also I don't know for a fact but the fretboard feels like it was a bit rolled, no sharp angle in the edge. The fret access is really fantastic, I can reach the 24th fret effortlessly.
And finally, the pickups, I left this at the end because honestly I don't think I have spent a lot of time with it yet to be able to give my opinion, but these are not high output pickups, they do handle distortion well, but also sound different to what I have on my other guitars. The coil split sounds are really good, and overall the tones I can get from these could be considered articulate, the high's are a bit accentuated in my opinion but can be EQ'd down to get something I like more. I noticed the baseplate looks geometrically different from whatever other slanted pickups I have on my guitars, so I'm really questioning myself if any other pickups would fit the cavity (not that I want to swap the pickups at the moment anyways)
In general I would say I am satisfied with this guitar and as I said before, it is an inspiring instrument. I would consider buying another Vapor in the distant future.