Joined

Jan 19, 2012
Messages

1,248
Reaction score

107
Location
So last December I happened upon an original RG7421 (F99 serial number) that was in need of some serious love. One of the previous owners basically desecrated the body with a terrible, crackled green finish that they applied directly over the sealer without priming, so it looked brownish in several places. He also tried to stain the ferretboard and got stain all over the neck. Aside from the finish problems, the stomach contour had been made uneven and the edge radius of the body was all kinds of screwed up. Combine those things with incorrect diameter neck screws and non original ferrules and you had an ugly, unplayable guitar.
I've finally gotten around to doing something with it after having it in pieces forever and today I can say I'm done.
Some before shots: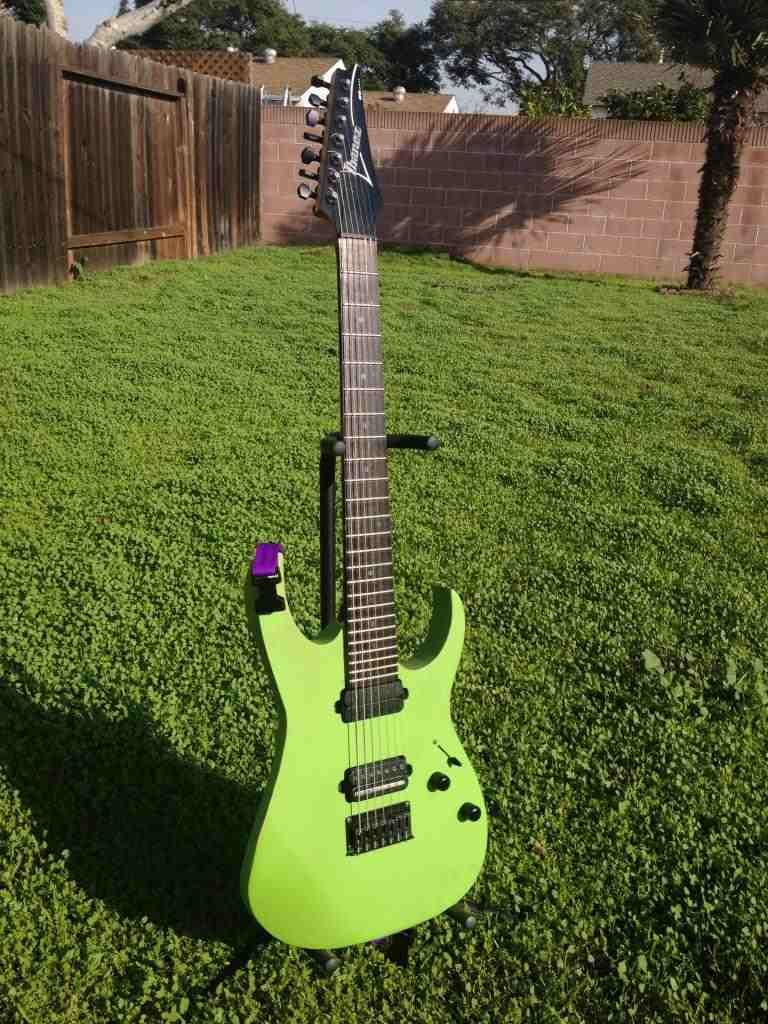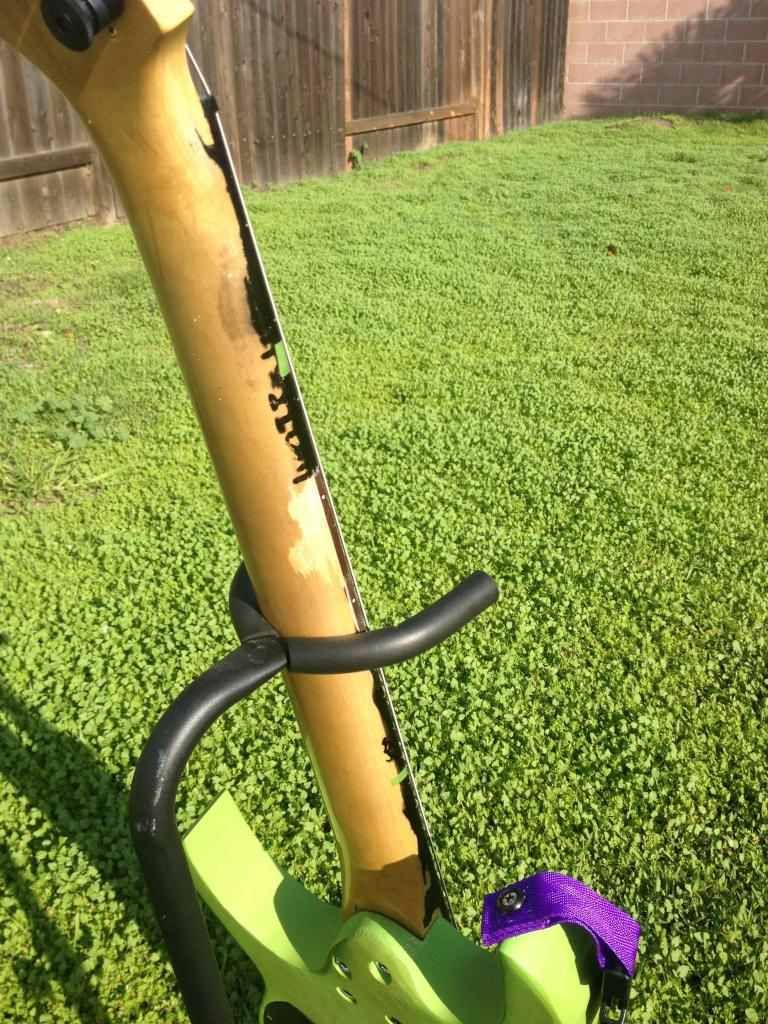 So the only upside was that it came with graphtech saddles and sperzel tuners. I also added a Bare Knuckle Nailbomb/Cold Sweat combo with a 3 way blade, single volume, and mini toggle for coil split.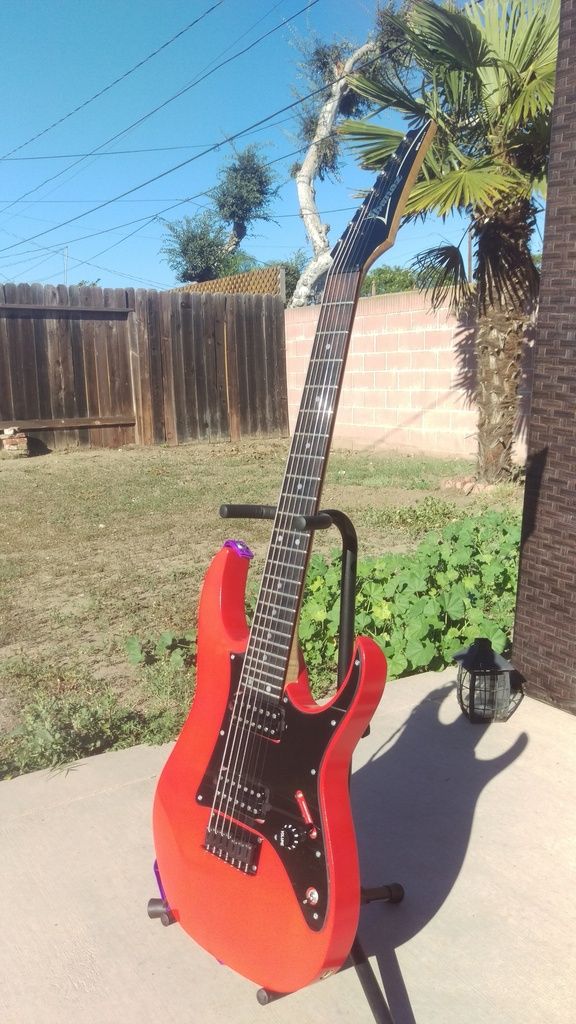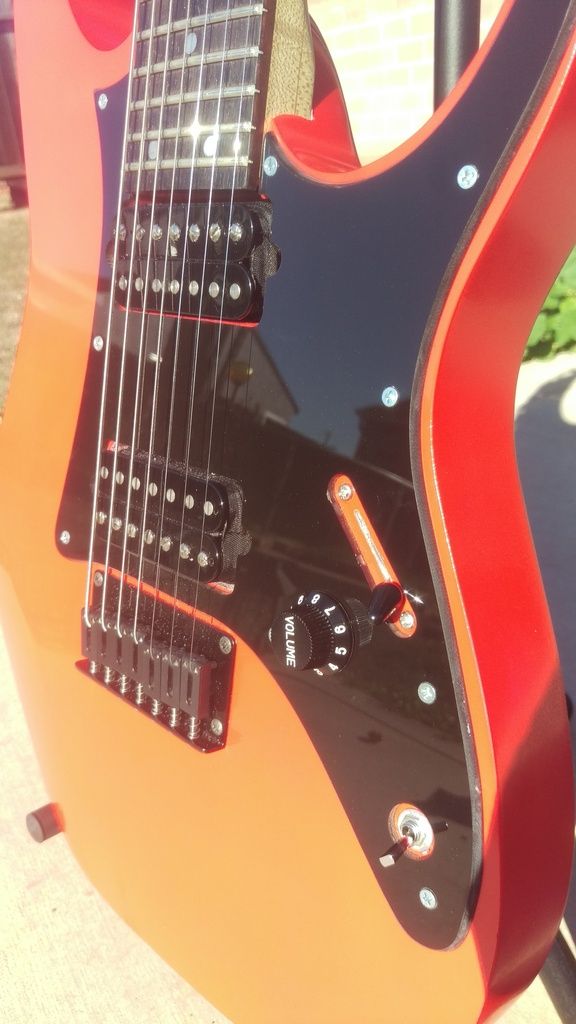 Don't let the pictures fool you, this guitar is very obviously red in person.
And a tasty little horn scoop for good measure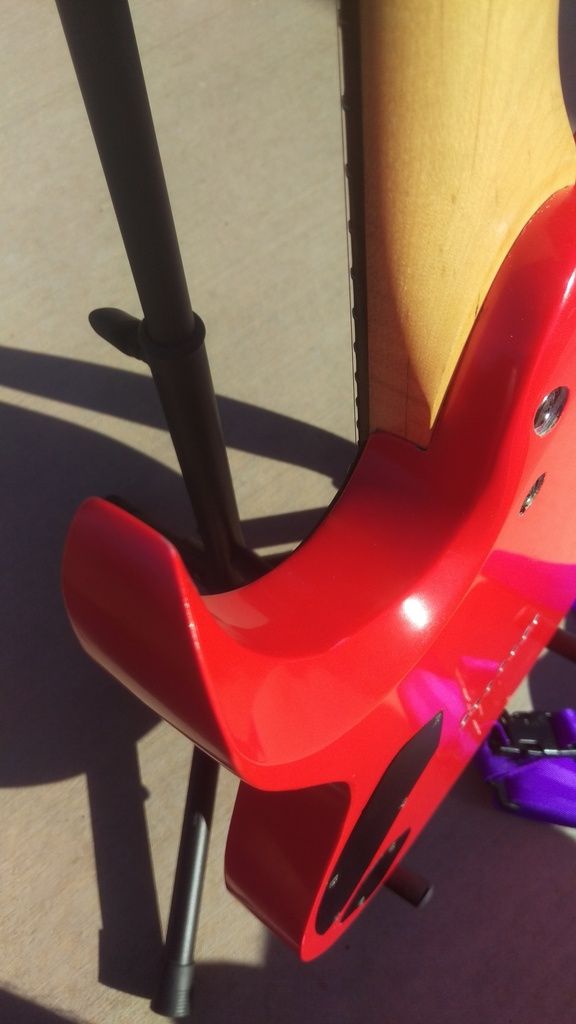 This thing is a beast. She absolutely slays. The pickups are killer and she plays just as well as my 7620, which has been my number 1 for years. I'm incredibly pleased with how this one came out and I think it's a vast improvement over what it once was.
Progress pictures and all that good stuff can be found here:
http://www.sevenstring.org/forum/lu...mizations/285517-rg7421-refinish-project.html