Yup. A guitar. What were you expecting, filthy bastards?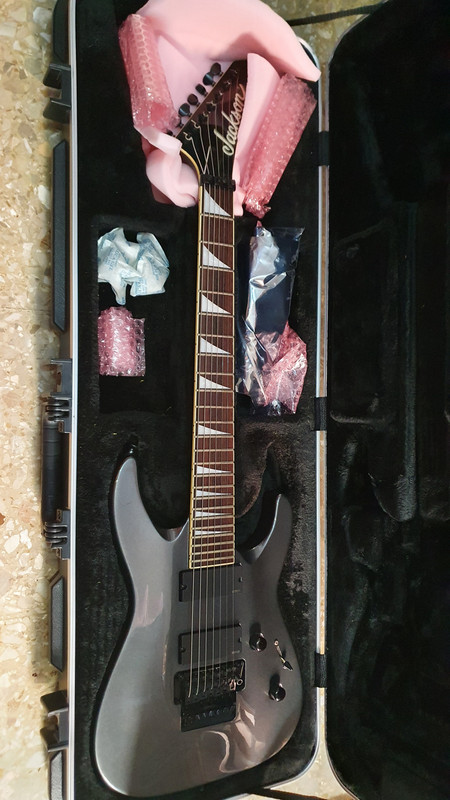 Jackson SLAT3-7 in gunmental gray in absolutely mint condition.
Hello lost cousin!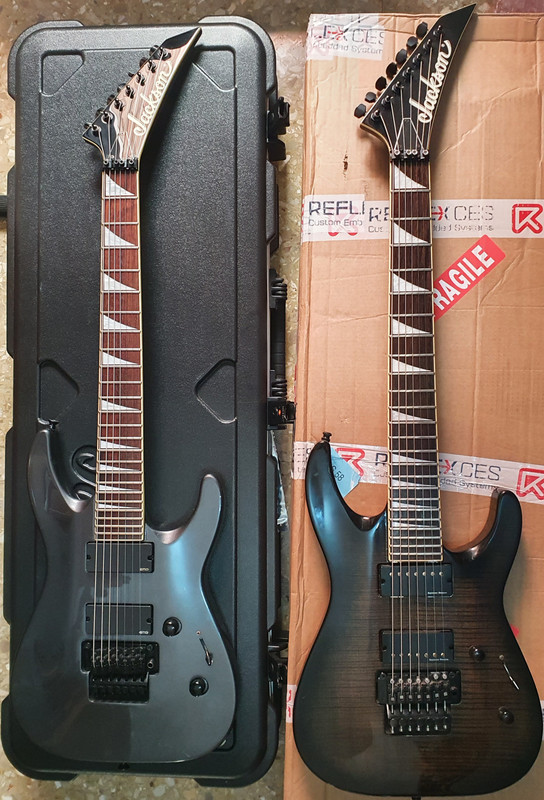 Man, that fretboard looks dry as a desert. And what about those rusted frets? That shit is not allowed here.
Spa time: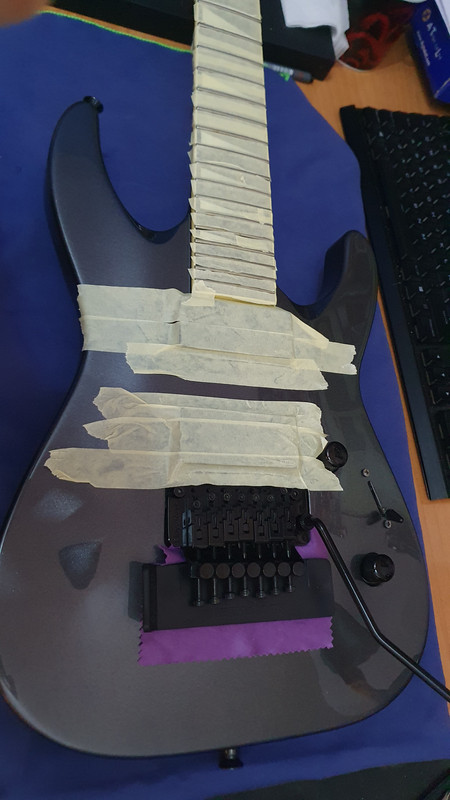 Ok, that looks so much better:
Some polishing and we're good to go.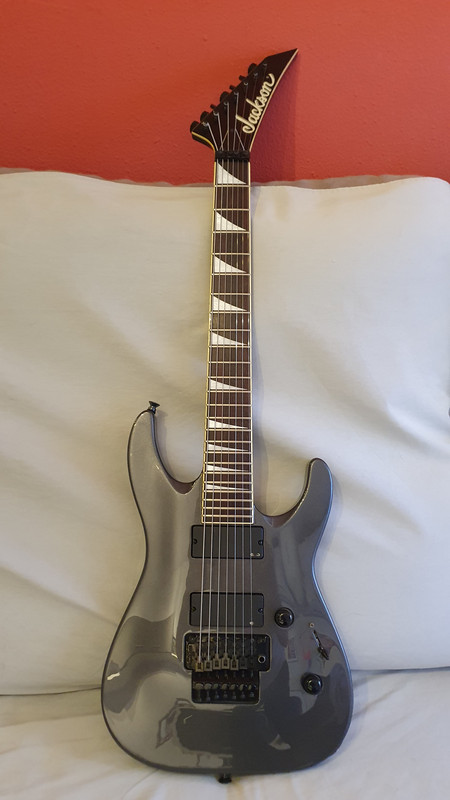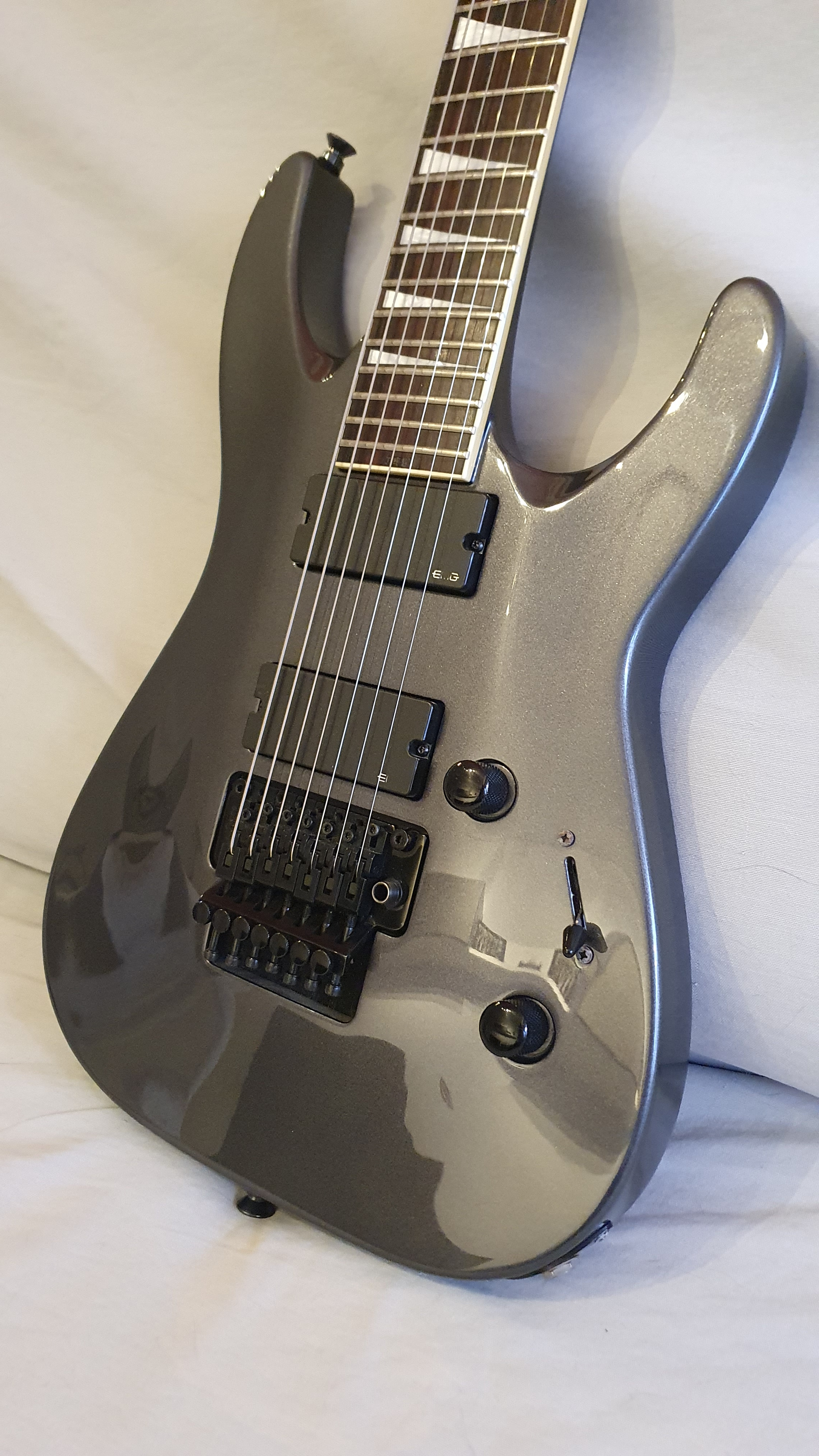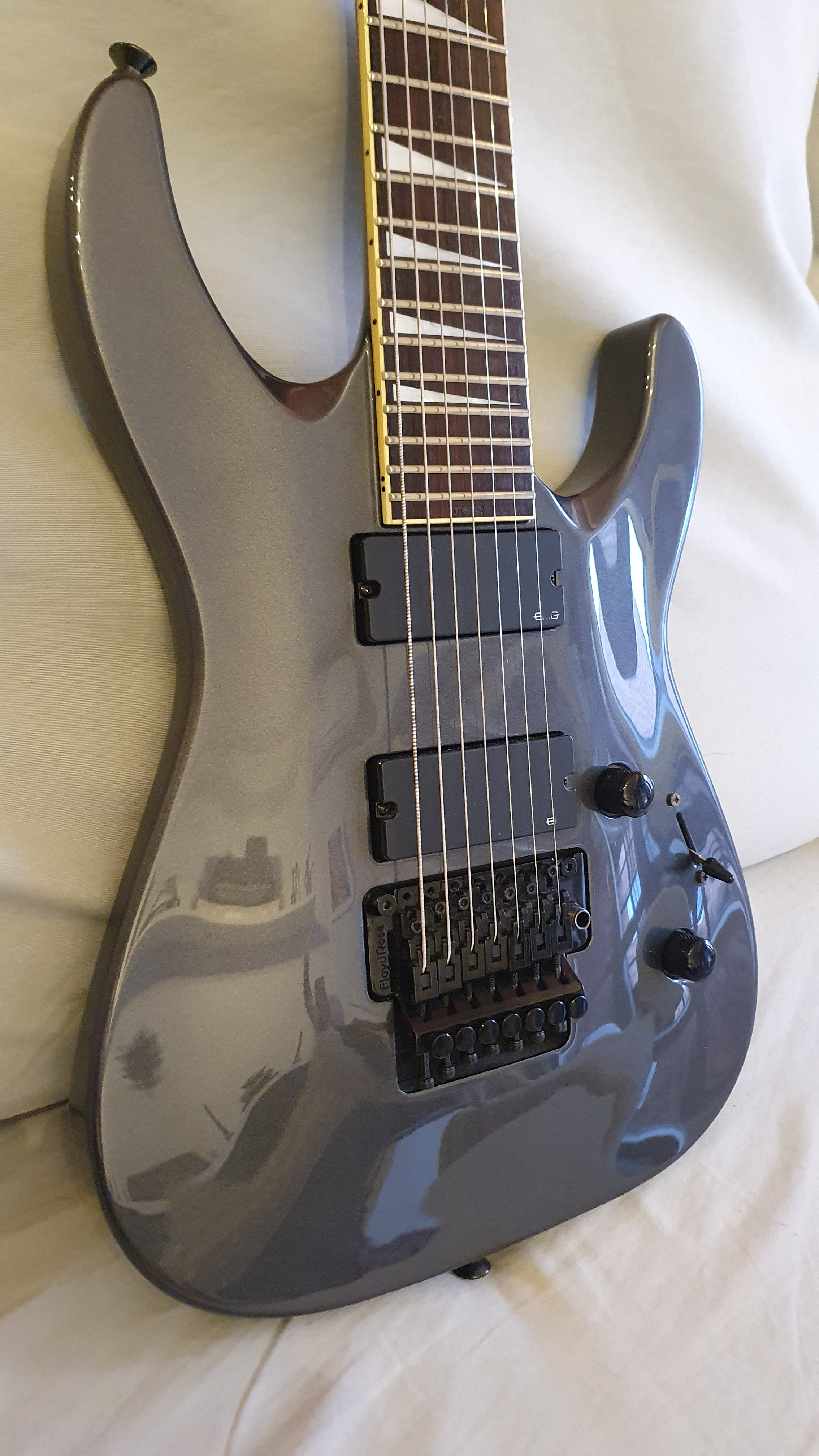 Absolutely zero fret wear. This baby has not been loved enough: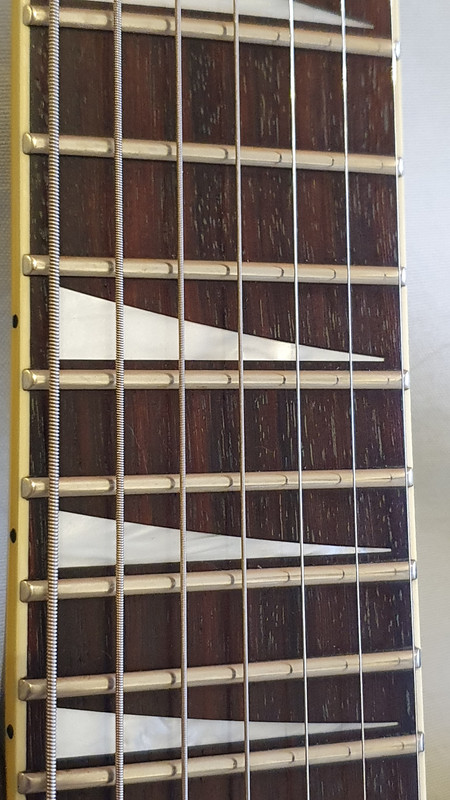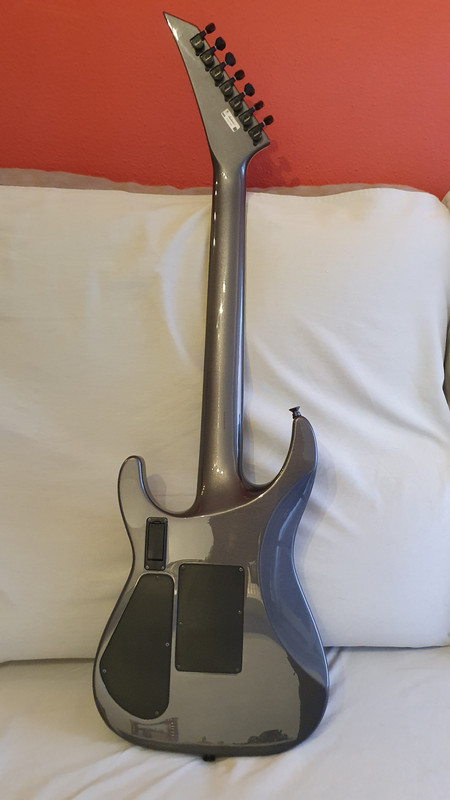 And now the two cousins together. What can I say, she just wanted to be in the pictures too...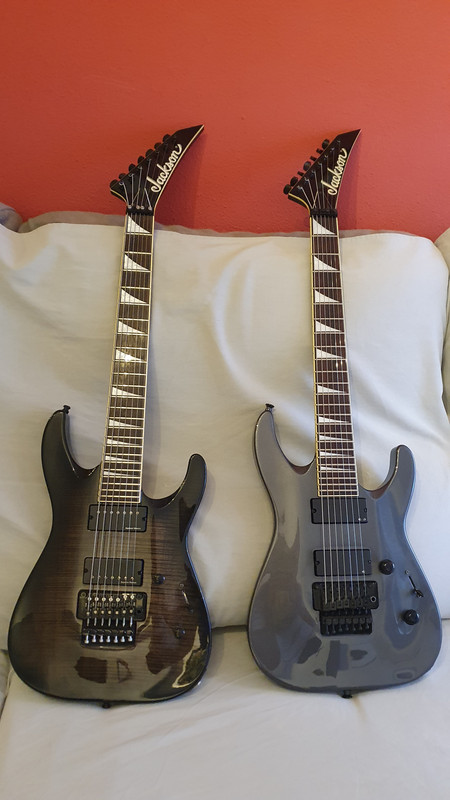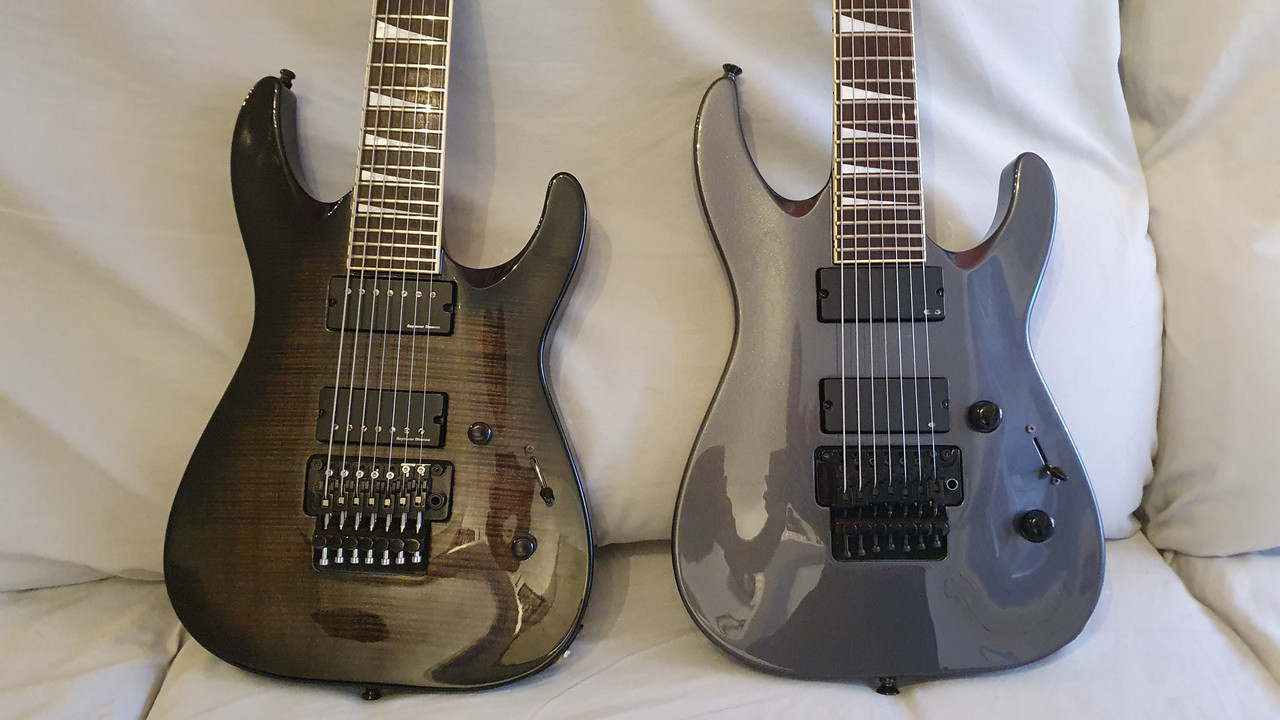 So now that you've endured my poor photography skills (with natural light not cooperating either), here are some words.
These things rule. Hard.
They have monstruously huge headstocks that will torment you in your sleep. Don't buy them. Just don't. Better leave them to me. I'll take good care of them!
Seriously though, saw this one on Reverb (France) and I couldn't pass up. the newcomer plays even better than the black one (most likely due to the completely new frets). It's quite a bit heavier though, and I'd swear the neck is a tad thicker as well (although it's probably due to the thicker metallic paint). It also sounds quite different unplugged. More low and high end compared to the midrange onslaught the trans black one delivers. So in short, it didn't take the throne. but I still can't believe I got this beauty in such a brand new condition at that price.
Now, time to wear those frets down!