Bowes Guitars
Contributor
Joined

Oct 16, 2006
Messages

3,629
Reaction score

903
Location
Hey guys!
I picked this up of Cloudy earlier last week. Guitar showed up absolutely immaculate if you ever wanted to know if you should deal with him btw.
Onto pics and stuff!
Woo!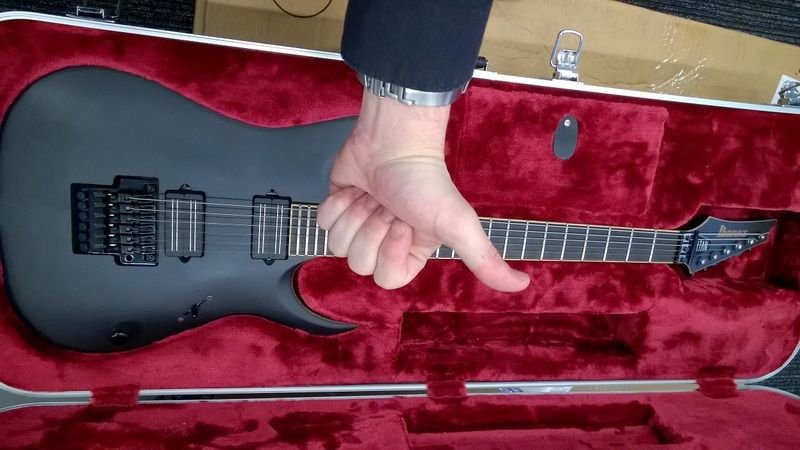 Before! I like the BK Blackhawks, but i'm not a fan of the look. I had 3 other sets of pickups that i was interested to put in this thing.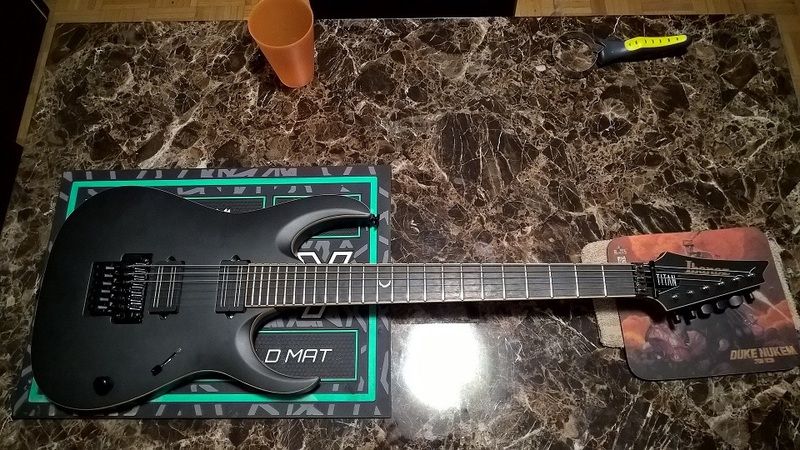 Before work is done, i plop down this rubber mat for working on my paintball gear. Its got spots all over it to put screws and stuff. Alternatively you can pickup one of these little magnetized trays to hold all your screws.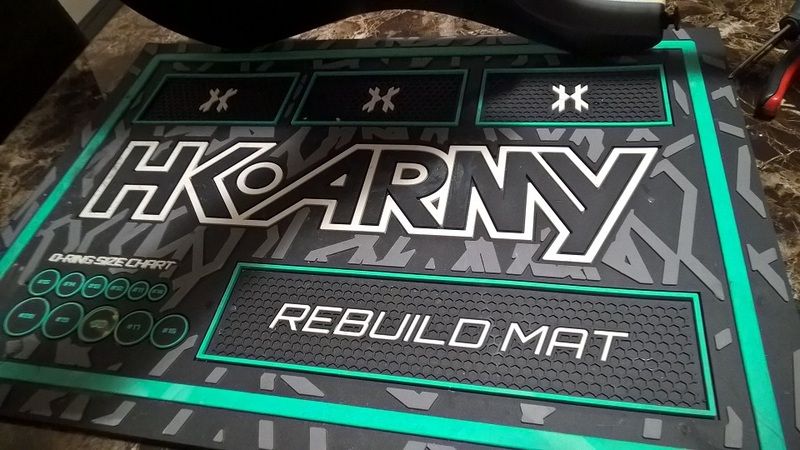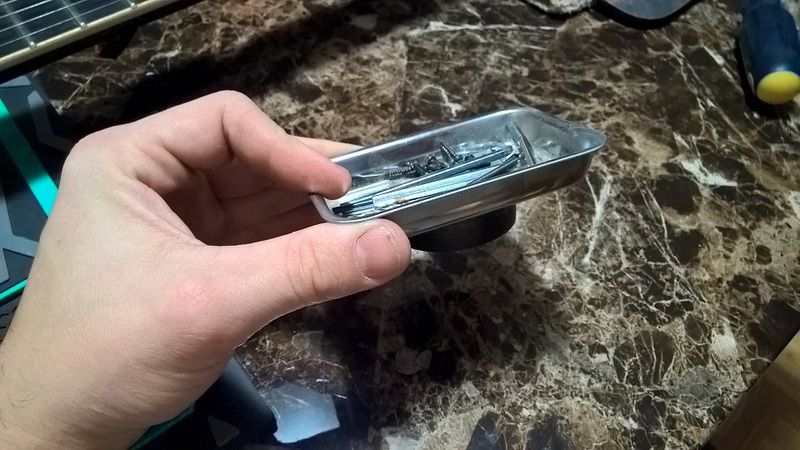 Pulled the strings off and started conditioning the board. It wasn't in dire need of anything, I just go all out when i get something new.
I use bore oil a lot on fretboards, but i did this as a second step on the last few guitars I built - works really well.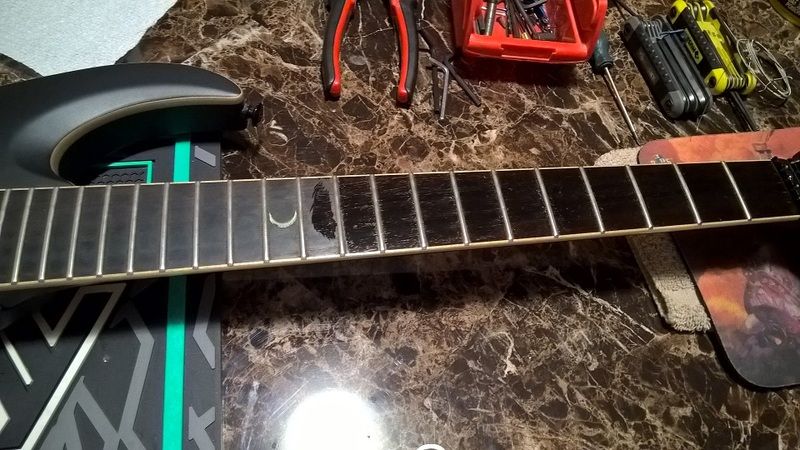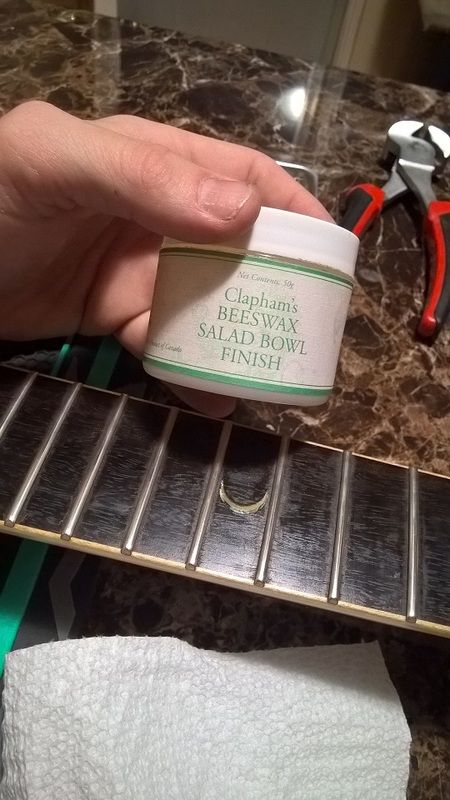 In case you wanted to know what the back of a JBM neck looked like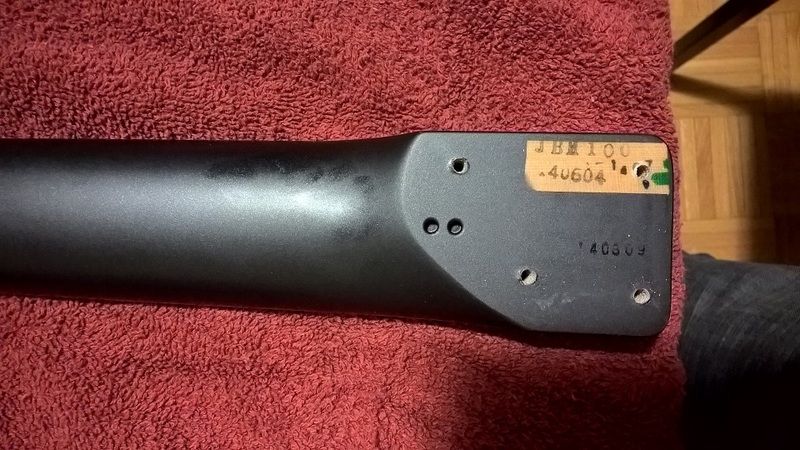 Super thick shielding paint =



Big ups to Cloudy for keeping all the lead on the BK's while zip tying everthing into a neat package. Cloudy's wiring was pretty on point too.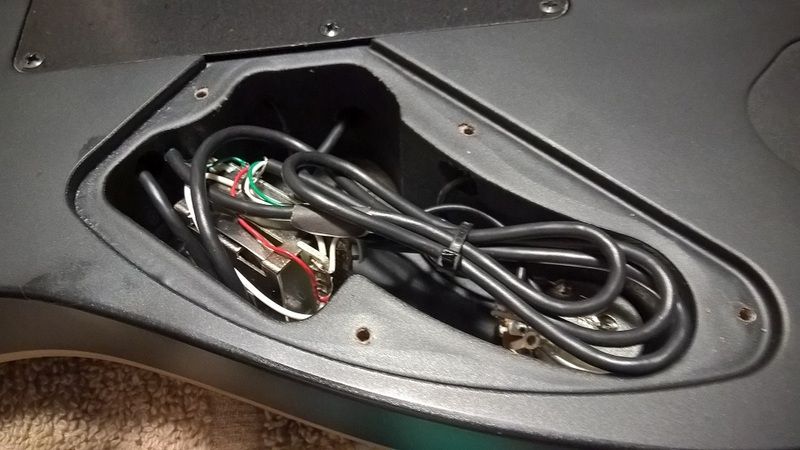 Before working on a guitar, i like to cover off the sides on the off chance i drop something, poke the side with the iron or even have solder spatter onto the finish.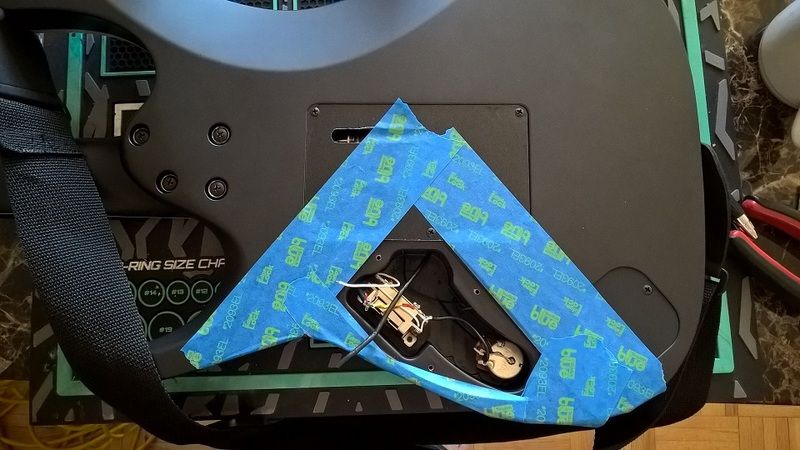 Because reasons...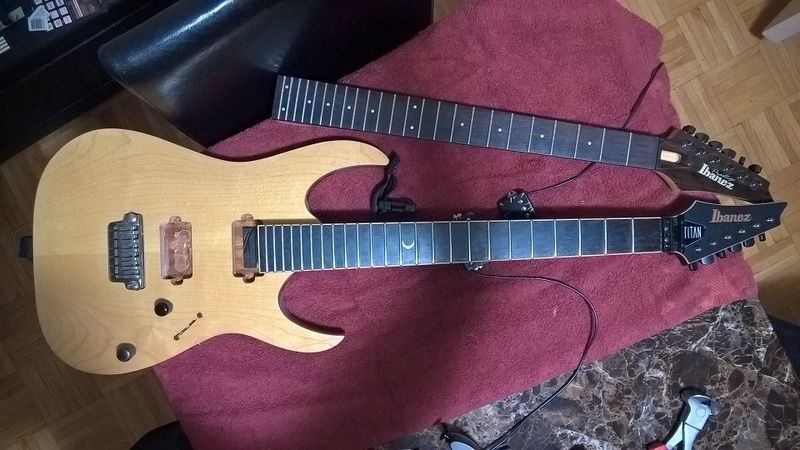 Found a home for the Blackhawks in a friend's guitar.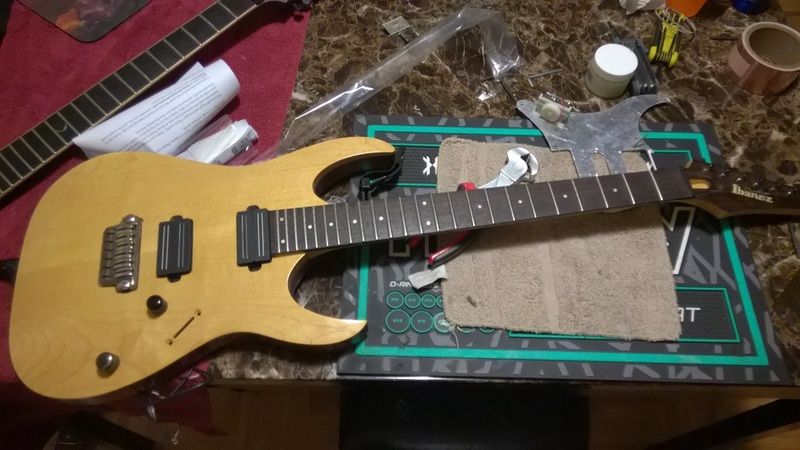 Ibanez really went all out on the attention to detail here. The cavities are pretty much fitted specifically for Dimarzio pickups (duh, it's Jake's sig with Jake's sig Dimarzio's) so this presented a pickle to my desire to use non-Dimarzio pickups. One thing i did notice is that the original Titan pickups with the covers actually rub the inside of the pickup cavity.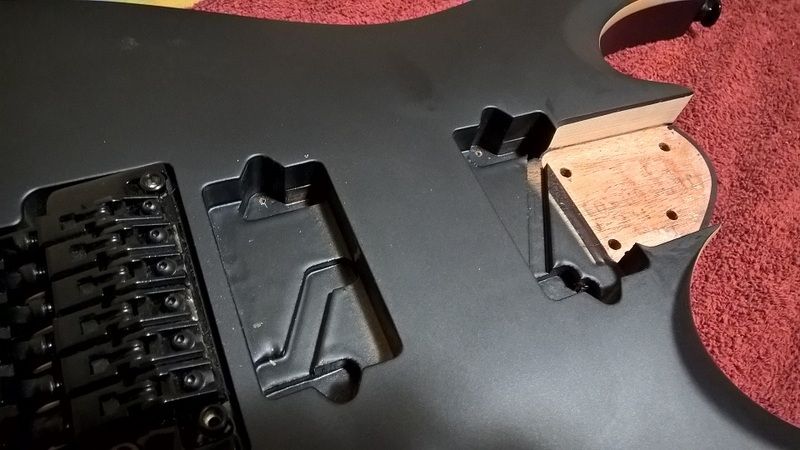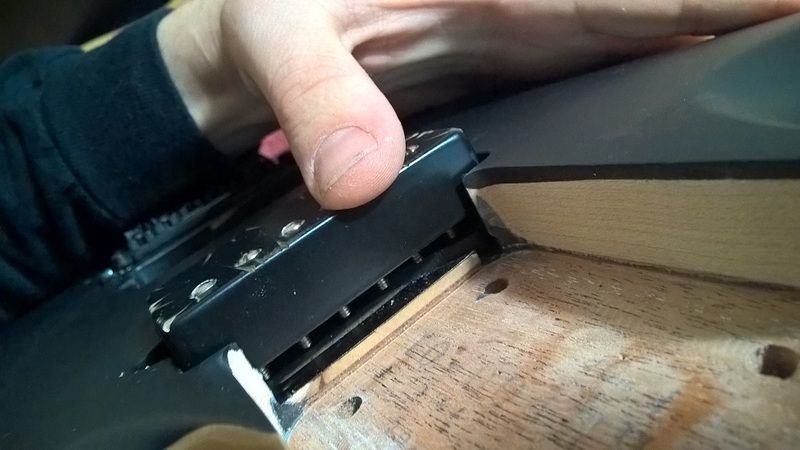 This was what I was originally hoping to do:
Ah well. I put the titans back in the guitar and started getting the neck shim ready. The guitar had decently low action when it arrived, but the bridge was down really really far to obtain this. Shimming the neck is really easy and gives the neck a slight pitch to allow more up and down with the lopro.
All you really need is a business card. Cut a piece like seen below, put it in place and re-attach the neck. Add shims as needed, but really just start with one - it doesn't take much.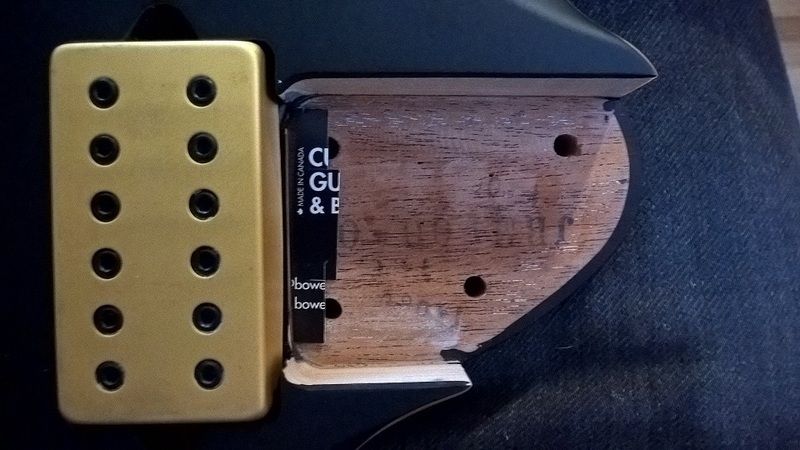 One last thing....
At some point i remembered I had a set of white pickups that I was holding onto for one of my own builds - Dimarzio Humbucker from Hell and a Duncan Alternative 8. Here's the finished product ! I love the sound out of both pickups, especially the HFH on clean patches. So good.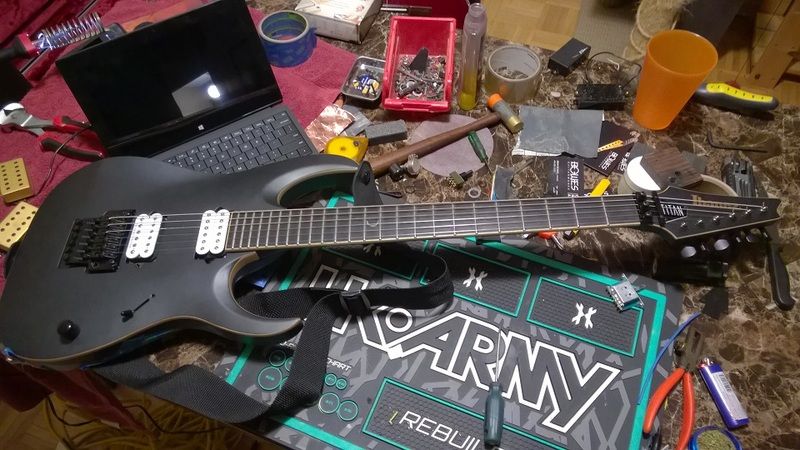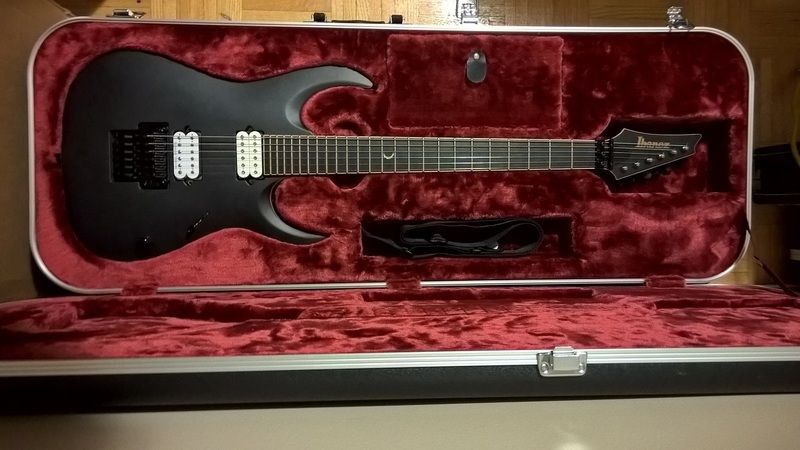 Overall, absolutely outstanding guitar. Fit and finish is pretty much dead on, great fretwork, flawless finish and pretty much every single thing i've ever wanted on an Ibanez guitar is here. The only thing missing is the swoosh on the logo, but i can live with that.