She's here!
Specs:
CT624M - TOM bridge
Hog body
Quilt top
DTS Teal
Black gloss sides and back
Flame maple fretboard
5 piece maple/koa neck
Tung oil back of neck finish
14" radius
Stainless steel JUMBO frets
Abalone dot inlays
Jason Becker neck profile (OMG!!!!!!!!!!!)
Holdsworth headstock (matching quilt and finish)
Abalone Carvin logo
White pearloid tuner buttons
M22 metal covered pickups w/ creme colored rings
Metal dome knobs w/ abalone
Dunlop straplocks
Here was the pic I supplied for them to find a similar looking quilt top:
And onto the pics: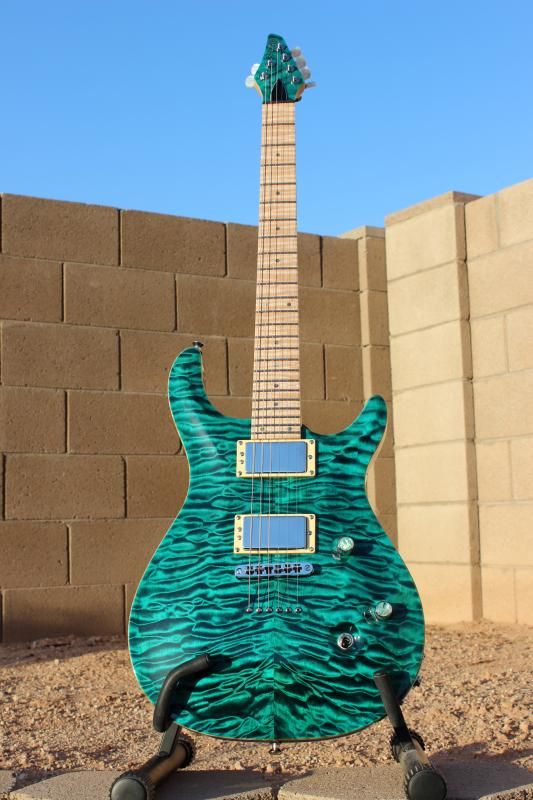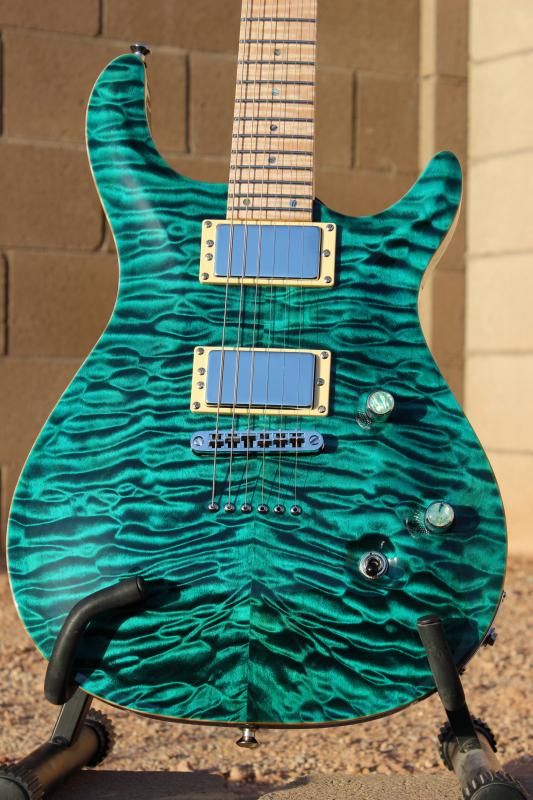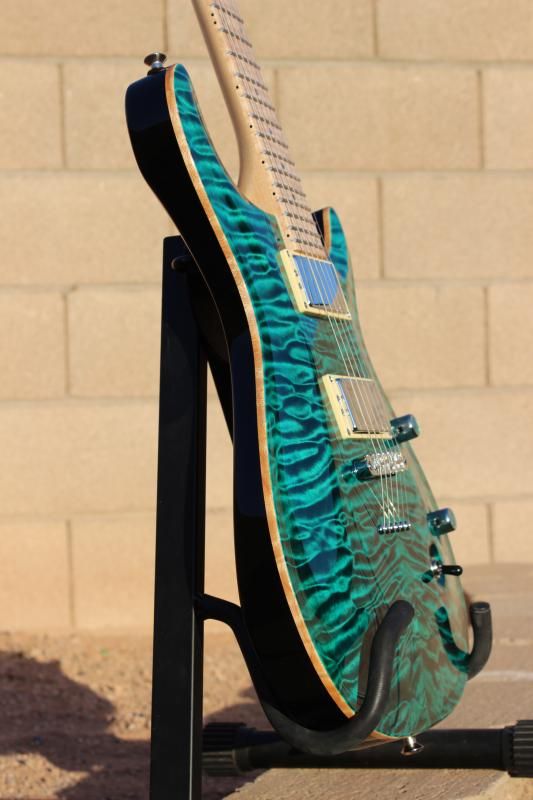 Don't forget that sexy looking a.... err nevermind:
Sorry for my guitar stand arm getting in the way of some of the quilt shots... it's all I have to work with for a stand at the moment. I think Carvin did a phenomenal job of picking out a quilt similar to what I sent them. I love it MORE than the picture I sent actually. They simply exceded my highest expectations with this build.
The guitar plays beautifully and I absolutely love it. Action is super low, buzz free, and most importantly, issue-free.
I've waiting a long time for this moment, and I couldn't be happier!
EDIT:
I just realized the pics above don't really capture how much flame/figuring the flame maple fretboard has as the sun was really bright. So here's a shot from my phone trying to capture it: