Joined

Jun 27, 2009
Messages

447
Reaction score

40
Location
Yes, it's been here for some time now...12 WHOLE DAYS...but the camera's been broken and I sure as shit wasn't going to wait to open this baby up.
Anyways, for those of you that saw my previous NGD experience and disappointment, Kurt came through in a big way! And aside from having to pay the extra $50something to ship the other one back to him
wallbash
, I'm really happy with the whole thing
Enough blab. Pics NAO!
Her name is Bertha..as in BIG BERTHA..becasue, well, she's rather large..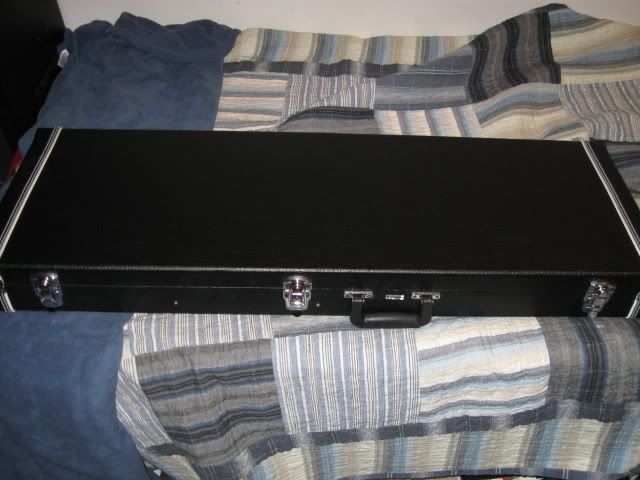 I forgot to mention in the my last thread how nice the case is..it's surprisingly sweet for the price. I figured they'd be pretty shitty, but they really anen't at all.
Wait for it...wait for it...
And now for some NATURAL LIGHTING oooooooh aaaaaaahh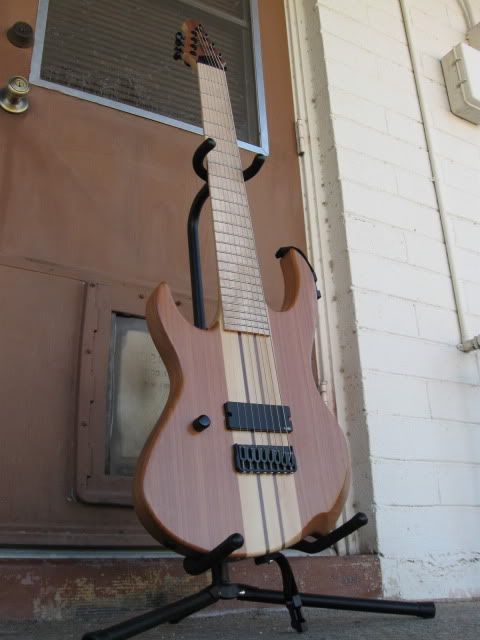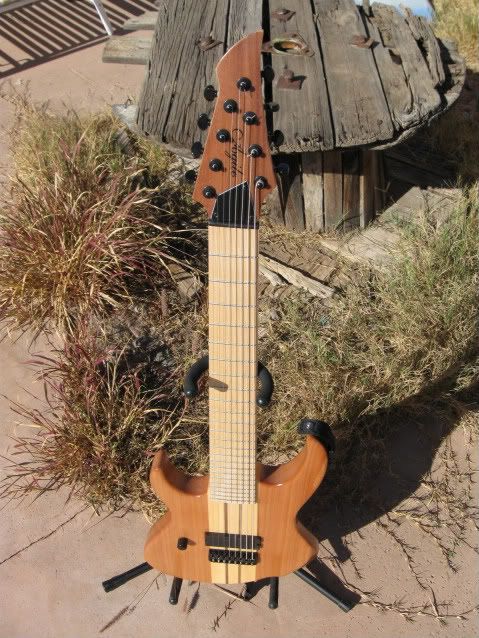 (Don't mind the bird shit on the ground hahah)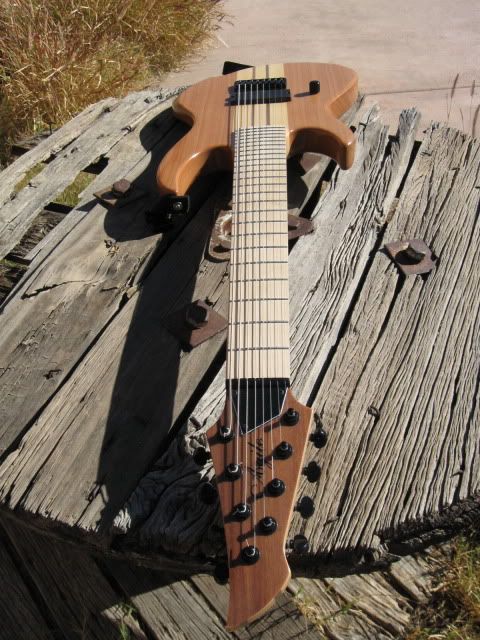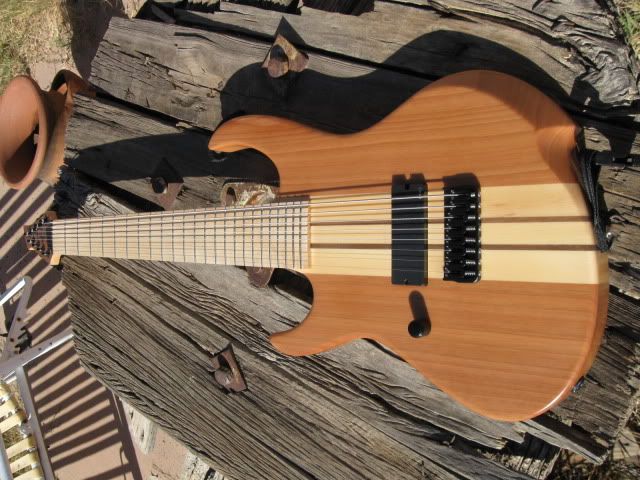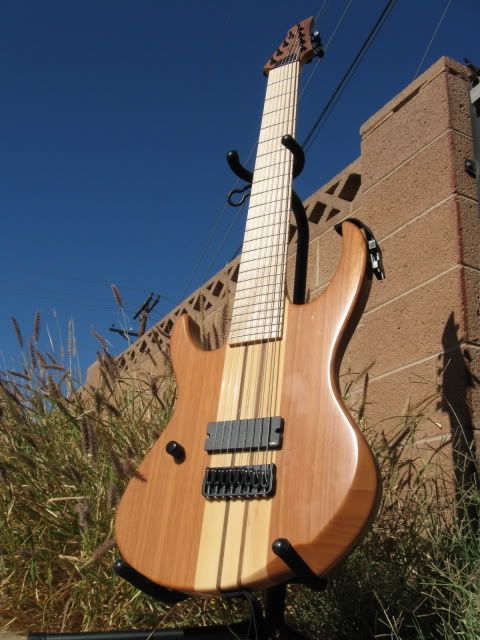 I could have sworn I took these pictures at higher res...not too happy about that! Guess I'll have to take a shitload more then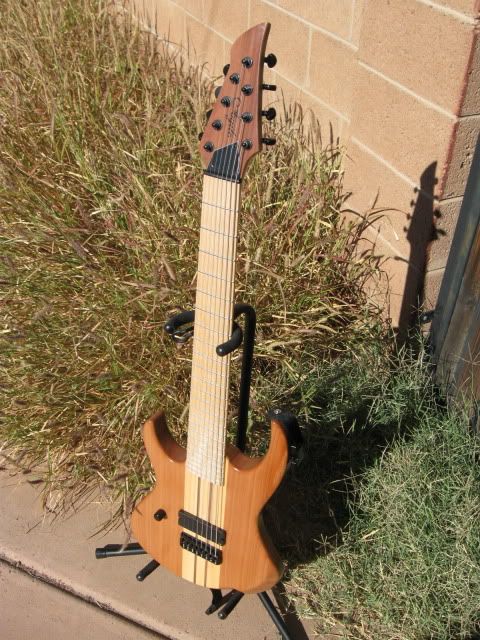 Metal.
Anyways..this guitar is awesome! It seems like the finish is much more shiney and more gloss poly than satin poly, but I don't really mind. Would have prefered the much more satin of the first one I got, but I'd much rather have a a high gloss finish and no fucked up fretboarrd

The guitar is awesome. I finally got all the strings for the custom set I ordered (.009-.072) and upon putting those on I find I need some thicker ones for my tastes really. So I'll be getting some .010-.056 seven string EB sets and some EB .074s which should do the trick. Intonation hasn't been touched yet, but is actually pretty close after I dropped everything down half a step. Surprising.
Again, Kurt really came through on getting me another model with a fretboard in better shape. There are some dark marks on the edges of the fretboard where it looks like the poly finish from the neck driped over but they're hardly noticeable. It just looks like a little dirt on the fretbaord..which I really don't mind when compared to lots of cuts in the board.
Anyways the only bad thing about this NGD is that I'm already contemplating selling the beast. Now that I'm playing in a full time band again, the want/need for a maxon OD808, a rack case, and a new cab have gone way up on my priority list. So we'll see what happens. Thanks for looking and reading (if you did).