Joined

Aug 27, 2011
Messages

2,774
Reaction score

1,143
Finally picked up my new Schecter C-7 Hellraiser from guitar center. It's been on layaway and i finally got it paid off. Here are some pics whitch will be followed by a quick review. I'll apologize in advance for the pics being taken inside. When you live in the midwest it gets dark at around 6:00 pm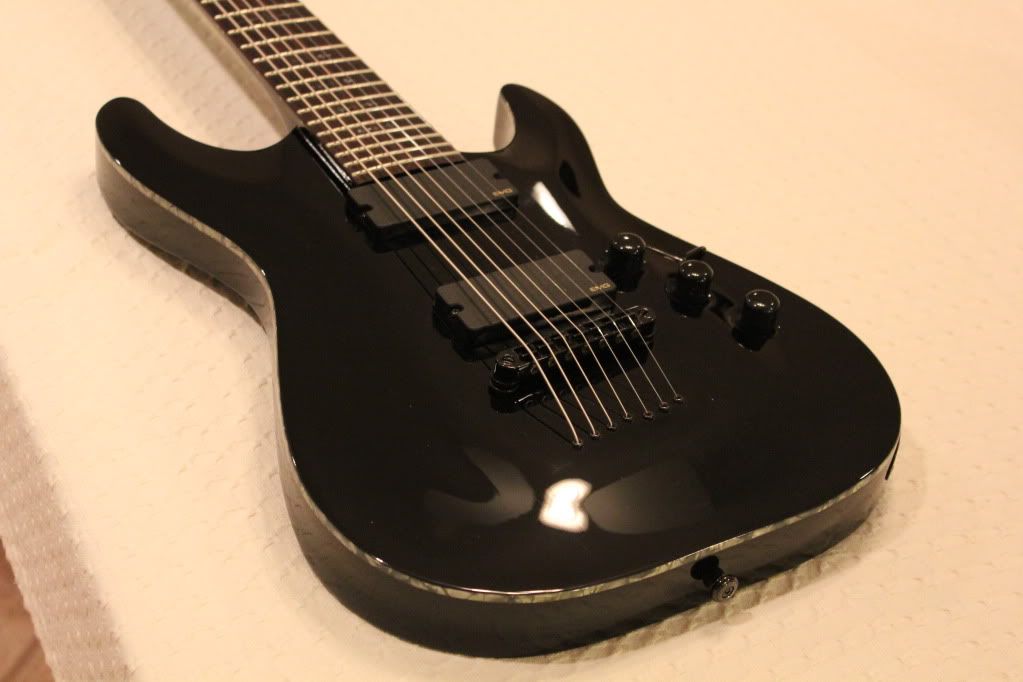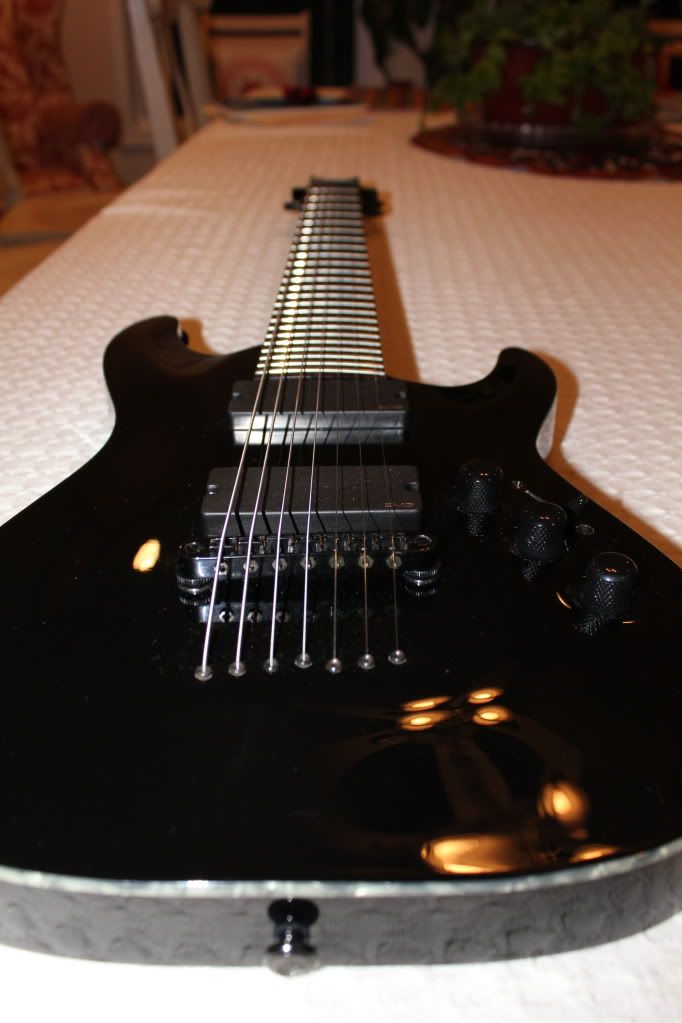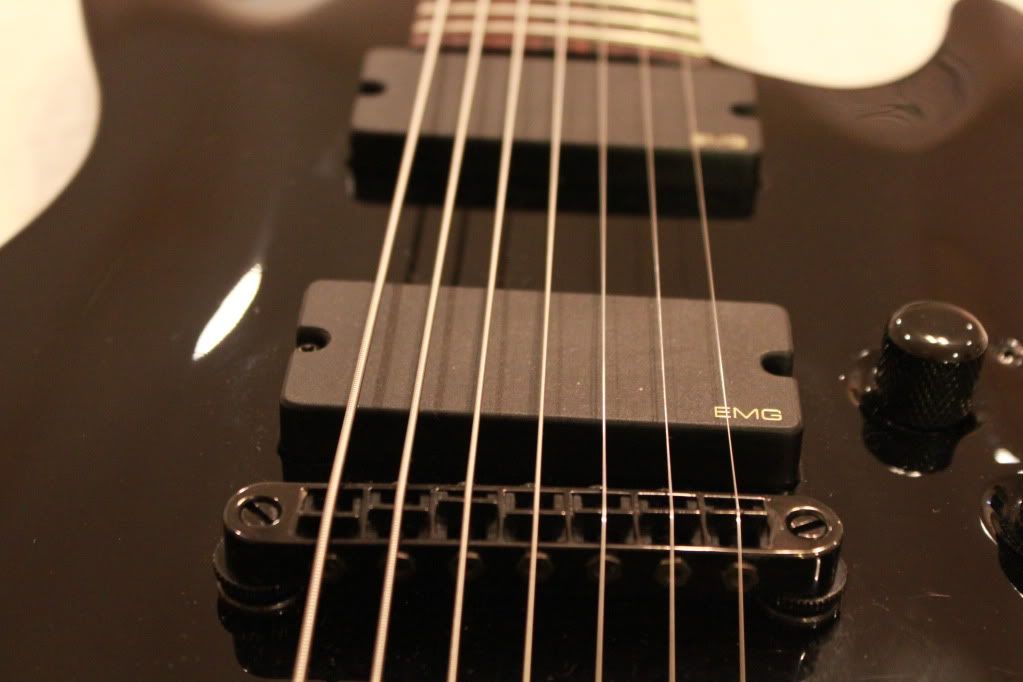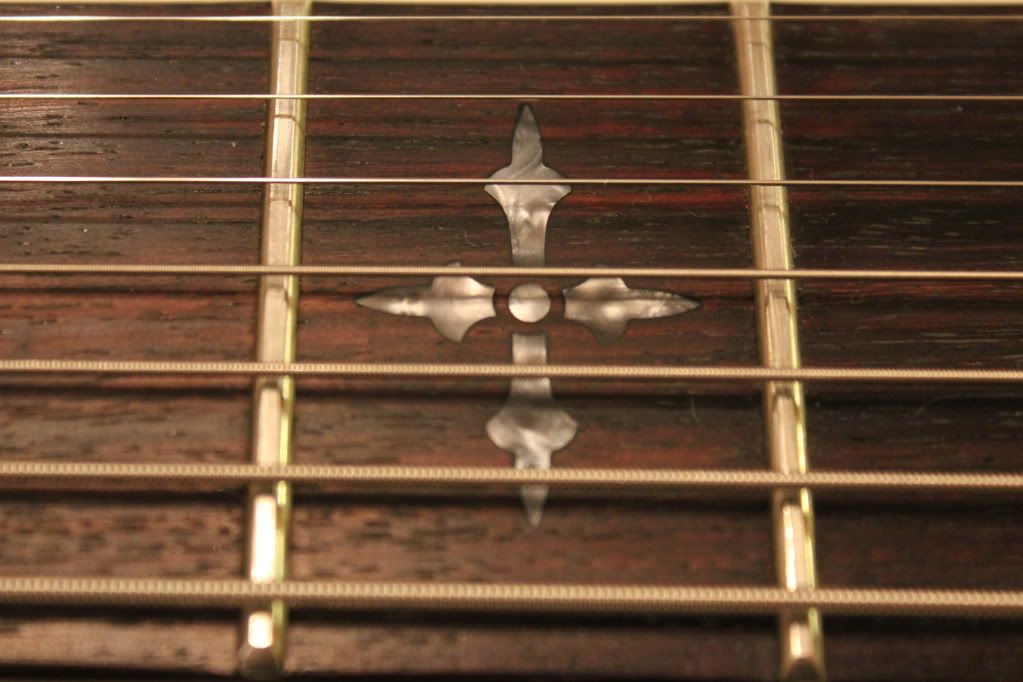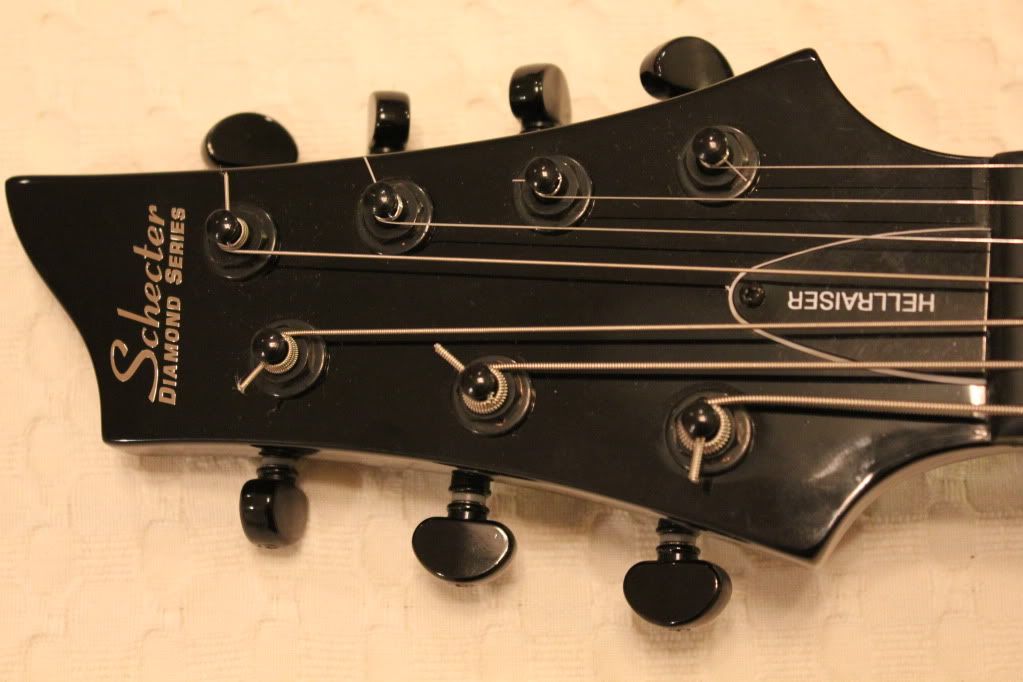 View of the neck profile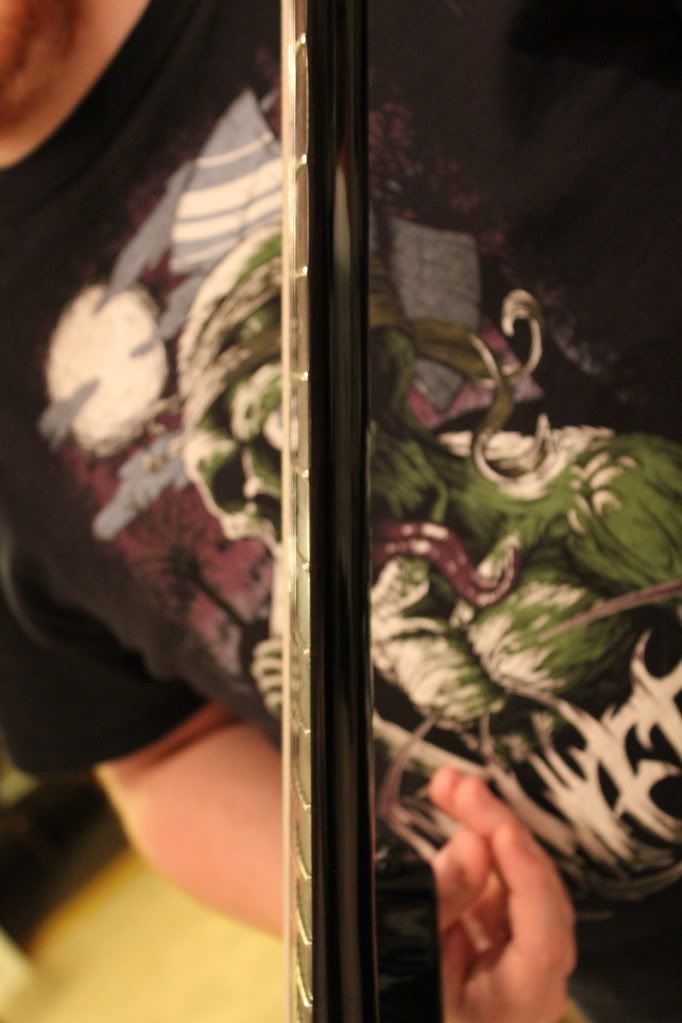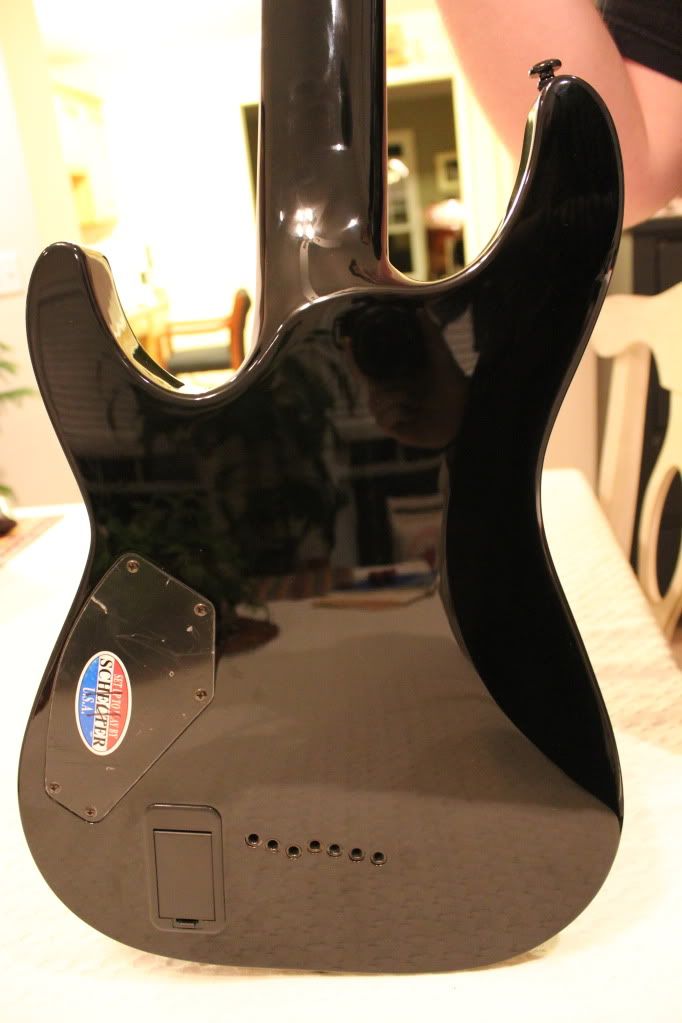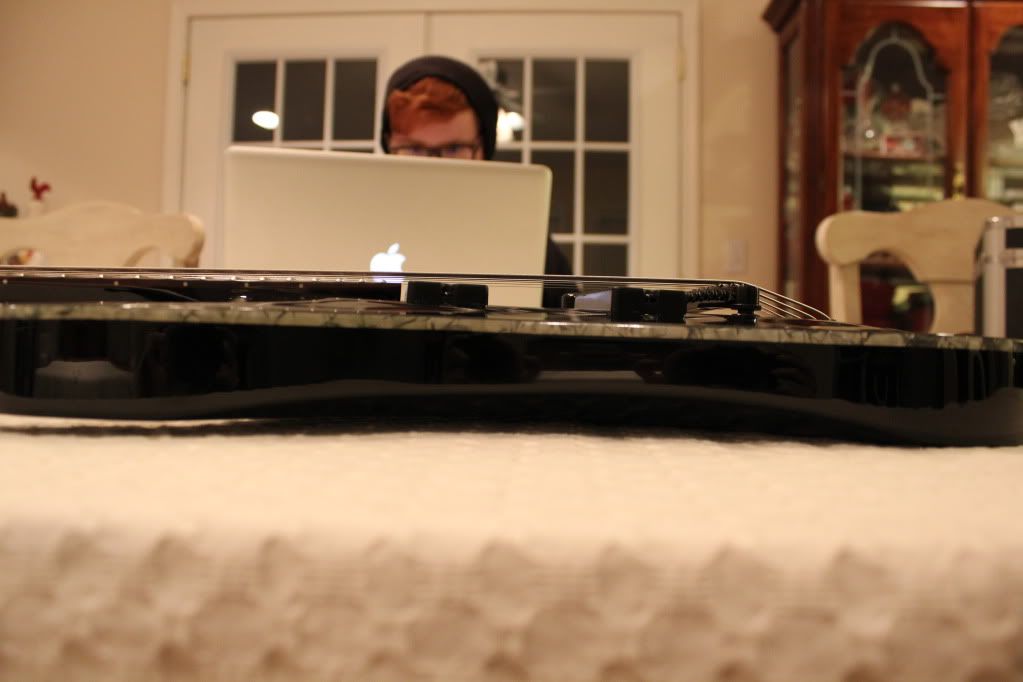 you gotta love that binding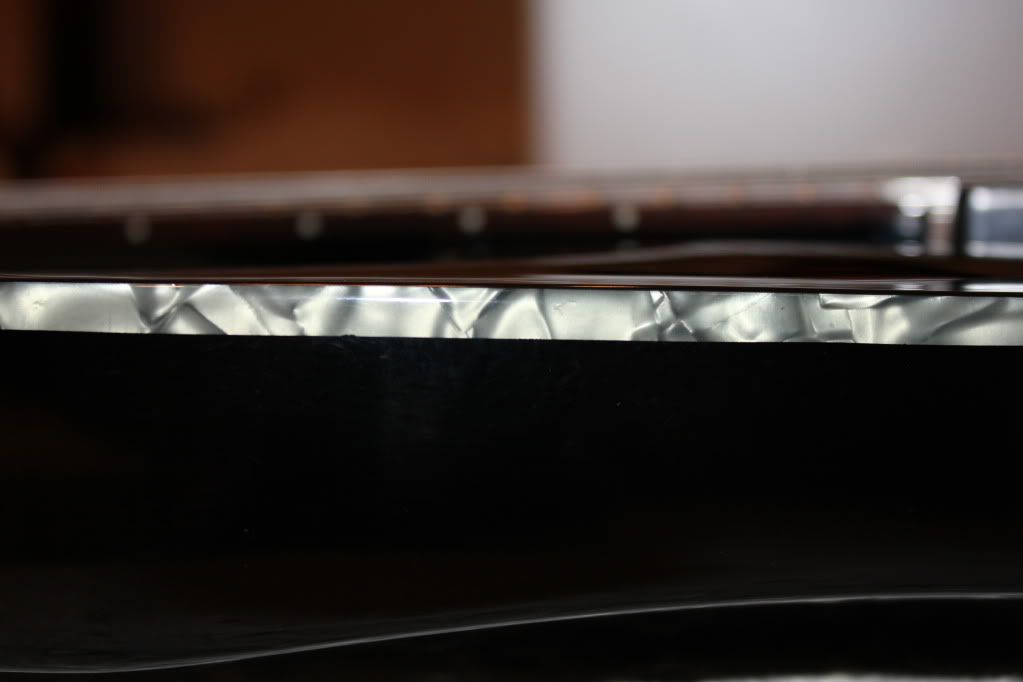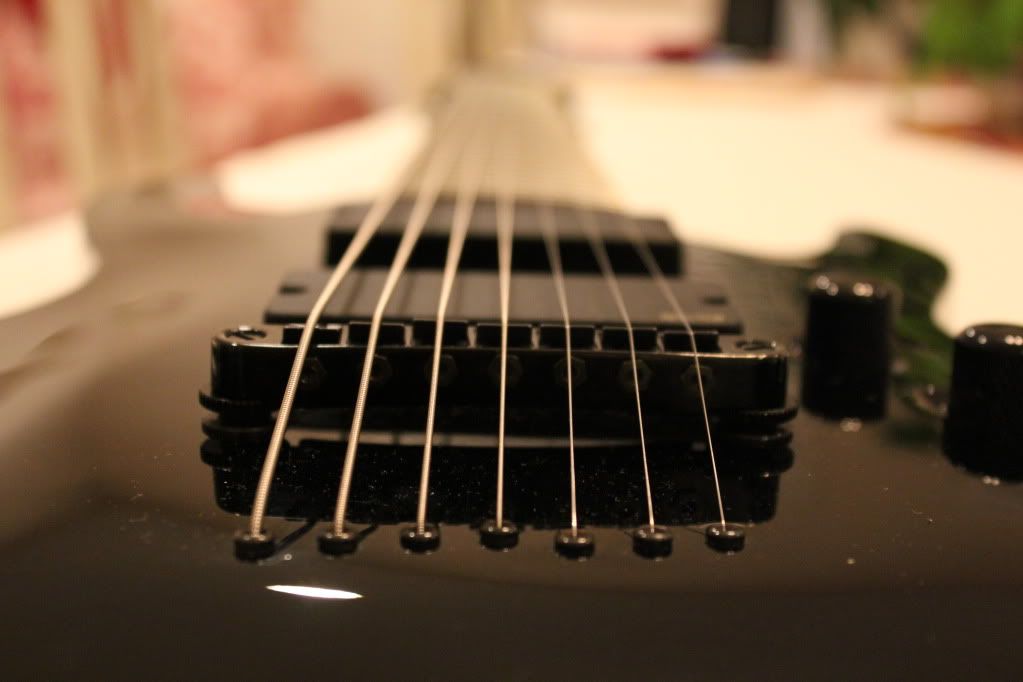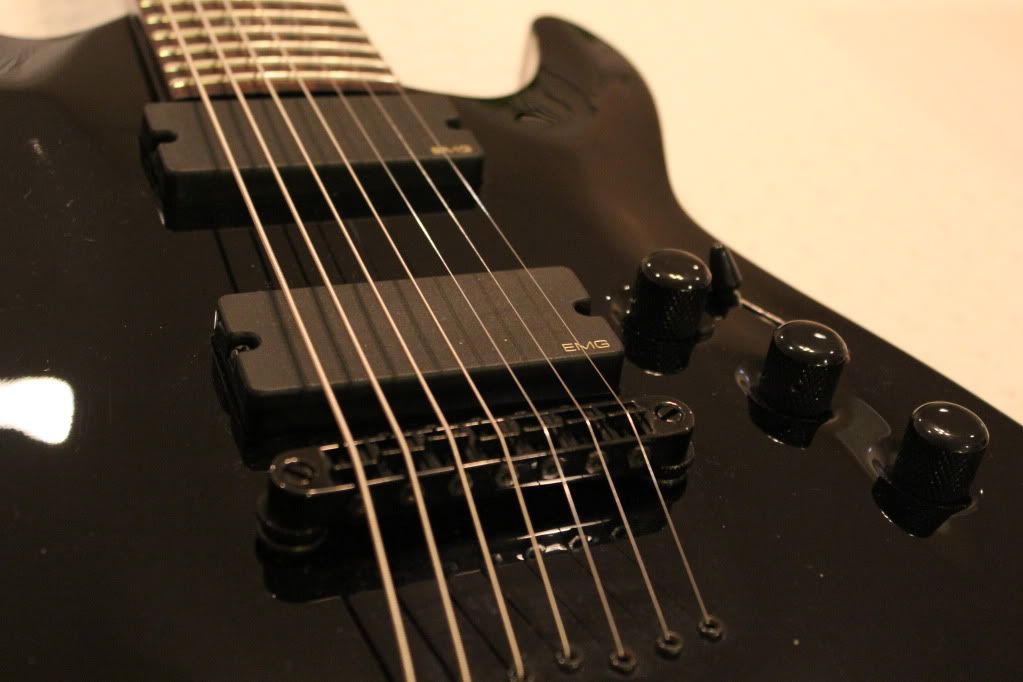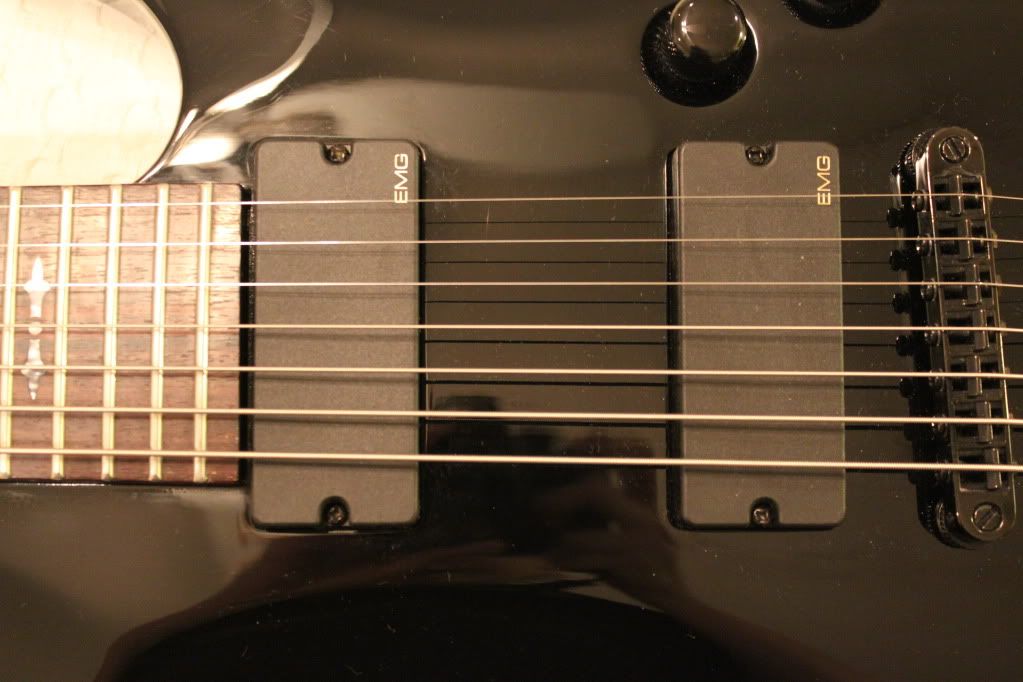 I think we can get a +1 for the Carnifex shirt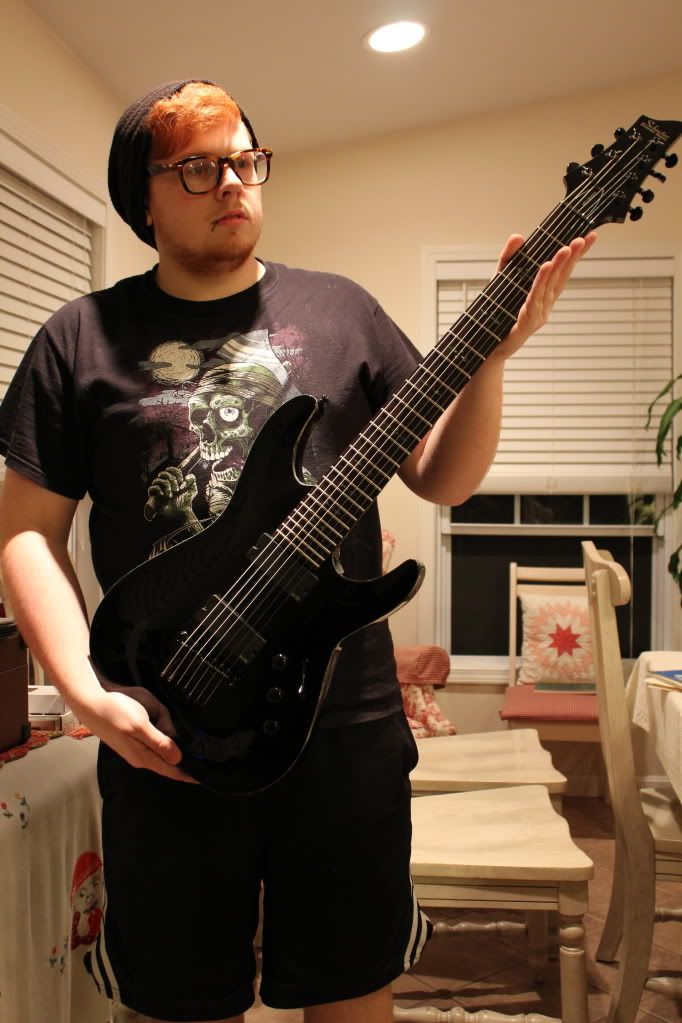 So lets get the brief review started.
Finish: Looks great. No flaws. The high gloss doesn't show smudges or fingerprints nearly as bad as i thought it might.
Playability: Once i got my preferred gauge of strings on (.010 - .064) it plays great. The neck is a bit wider/ thicker than my RG7620 but it's nothing i can't get used to. The fret work is really nice. No sharp edges, etc. I do wish the frets were just a bit taller but i'll get over it. Fret access is great. i have no problem playing in the 21st-24 fret.
How does she sound: As you may or may not know this guitar comes with 2 EMG 707's. The neck pick up can produce a really good clean tone with just a touch of reverb or delay and can give you a sweet tone for solos with a bit of overdrive and still maintain a good bit of note definition and clarity. The bridge pickup is just okay. It has decent bass response but the low B could Stand to be a bit less muddy. I will probably end up switching to a 81-7 for the bridge as it is what bands such as Chelsea Grin and Whitechapel have been using and i really dig their tone.
All in all i feel like it was money well spent. Hopefully i still feel the same way after the honeymoon is over.