Brief & Accurate Description of gear/guitar:
Line 6 POD X3 multi-effects unit - this is in excellent condition and has never even left the house. Comes from a smoke-free environment. This maybe has 10 hours of use on it. It has never left my computer desk, and is as close to "new" as you will find one of these used. Got this last year for Christmas for $450 new. This is a really cool unit, but my wife and I have a baby on the way, and I could really use the extra cash. Nothing wrong with this whatsoever.
Modifications (if any):
none. I've added a ton of custom tones, but it's up to you if you want me to leave them all on there, or if you want me to reset it to factory default before I ship it to you. I have a few "djent" tones pre-loaded on it, including Eggeh's, Bulb's, and Joey Sturgis pod settings.
Accessories (hardshell case etc):
comes with original box, manual, usb cable, & power adapter
Location (City,State or City,Country):
Arizona, USA
International OK? :
Sorry, USA only
Contact Info (No Phone #s):
PM me on here please
References (eBay or other forum userid):
Virgil. on sneap forums, and 100% on ebay.
Price (include currency and if firm/obo):
$275 OBO + s&h
Pictures: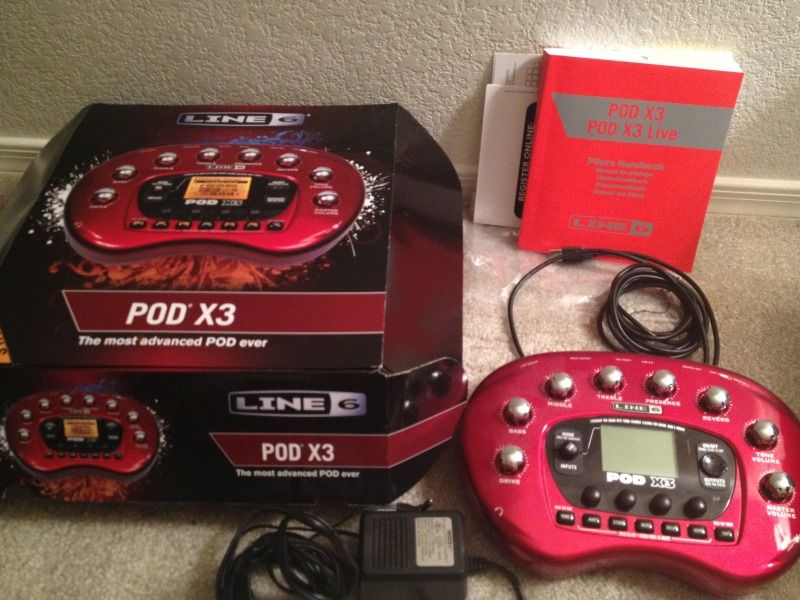 If you're not familiar with this unit, check out
Legacy Products | Line 6
for a list of all the features and amps this thing has. Line 6 also put out a demo video which can be found on youtube here: