Brief & Accurate Description of gear/guitar: 2008 Ibanez RG2228, few dings but great condition overall. Frets barely worn and professionally set up. Action is ridiculously low.
Modifications (if any): Refinished by sso member, added ziricote top and mahogany stained back. Satin finish. 18v mod.
http://www.sevenstring.org/forum/luthiery-modifications-customizations/277068-custom-rg2228.html
Accessories (hardshell case etc): Original Ibanez case
Location (City,State or City,Country): Louisiana
International OK? : canada maybe
Contact Info (No Phone #s) PM
References (eBay or other forum userid): recent transactions here, bolo music on reverb
Price (include currency and if firm/obo): $800 shipped OBO, trade value around $1000
Pictures: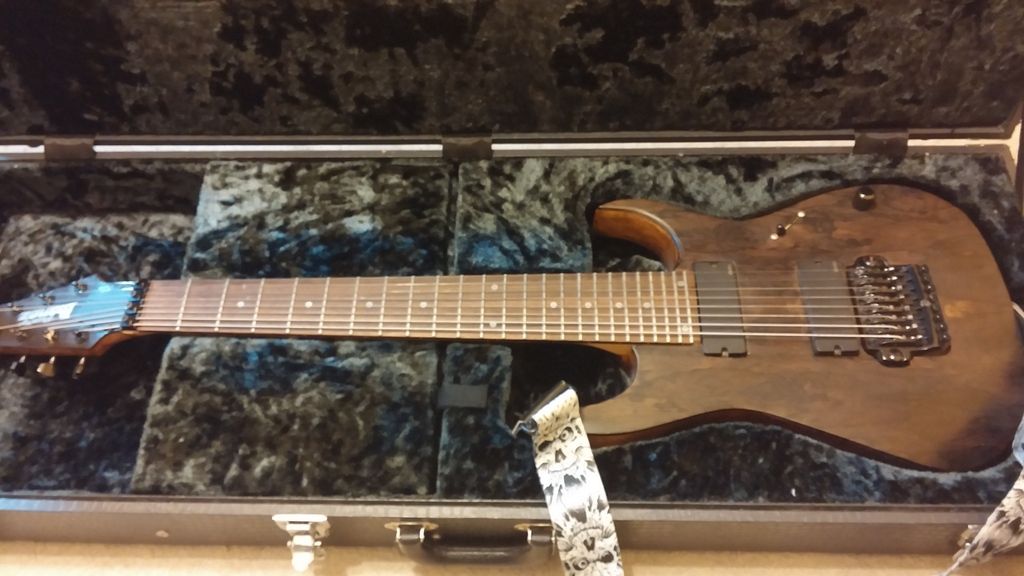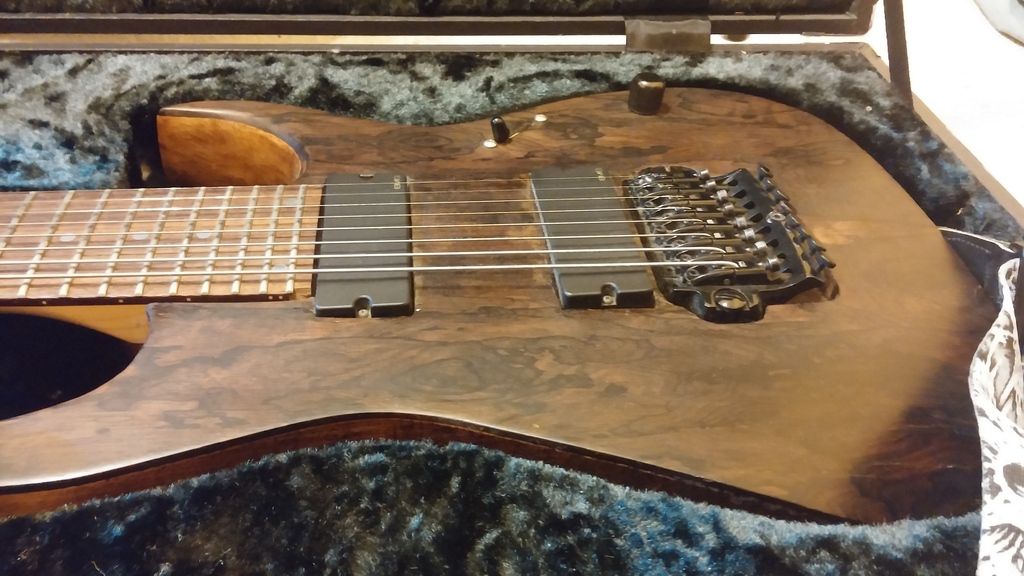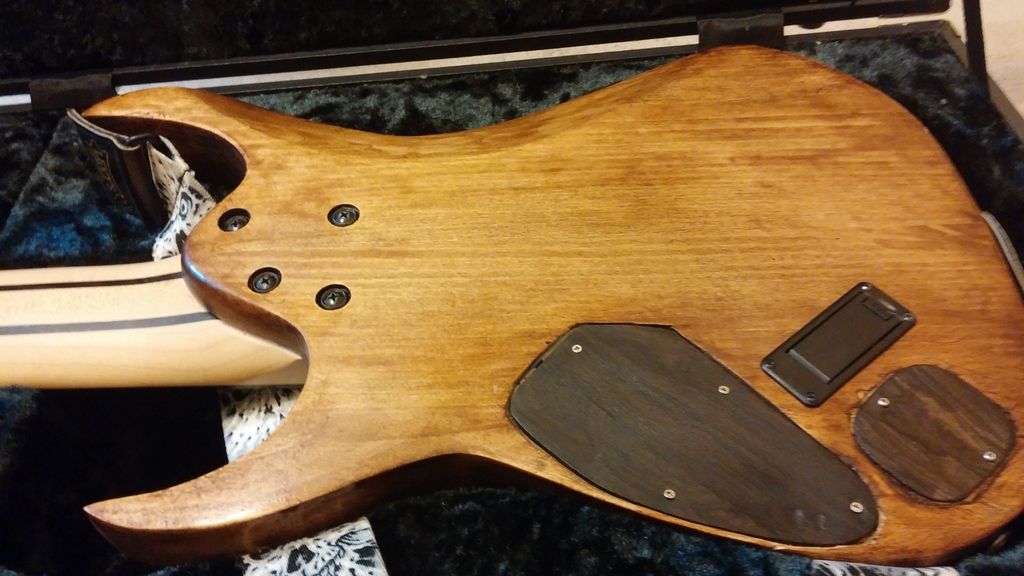 I'm interested in normal scale 6 and 7s, prestiges with trem are ideal.