I keep my dad jokes in a dad-a-base.
Joined

Mar 26, 2010
Messages

2,263
Reaction score

770
Location
So my friend Aaron (DrunkenUnicorn) and I wound up both buying an RG7321 within a few years of each other, and decided to have a go at refinishing them...we're still nowhere near done yet, but have enough progress made now that it should be thread-worthy...we'll be checking in here as we go with more pics and progress updates. It should be noted that we named our guitars after Invader Zim stuff, his is P.E.G. (Perpetual Energy Generator), and mine is The Megadoomer, and from here on out, will likely be referred to as such.

First of all, of course, this has been said about 1,000+ times in this process, anyone who watches "Archer" will know what's up: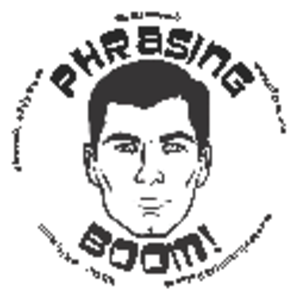 Some "before" pics of the RG's, The Megadoomer is the green one, I attempted a refinish on it, and botched the hell out of it, so it needed some TLC: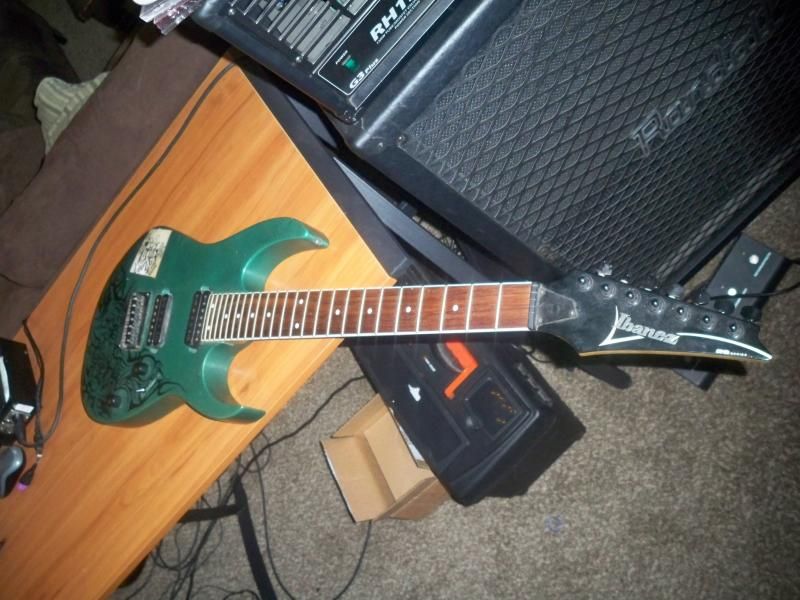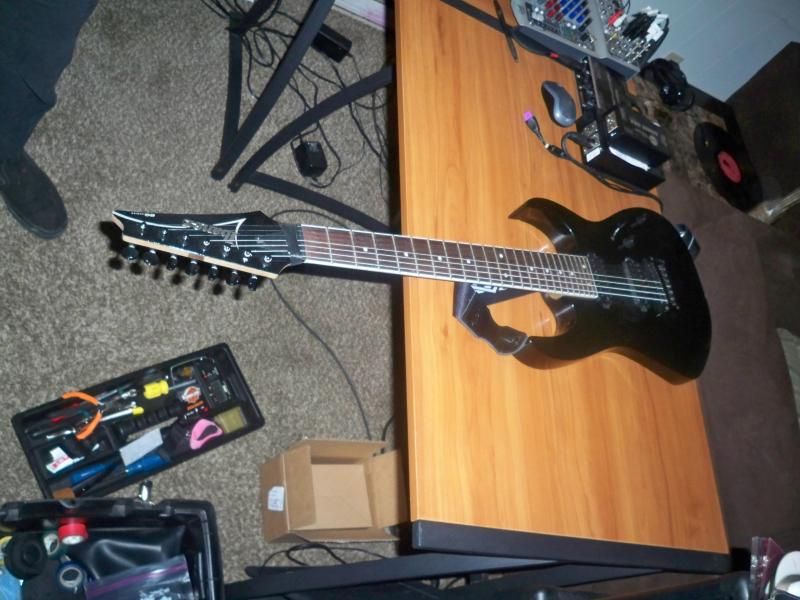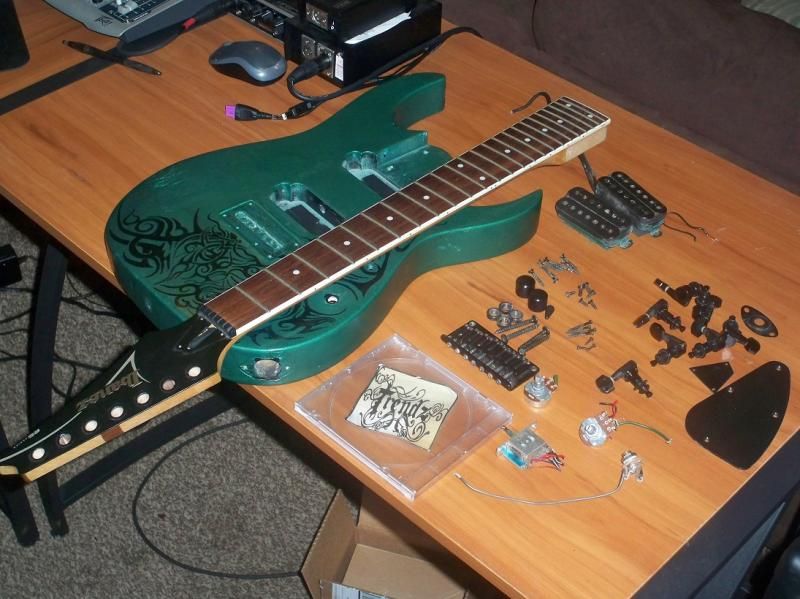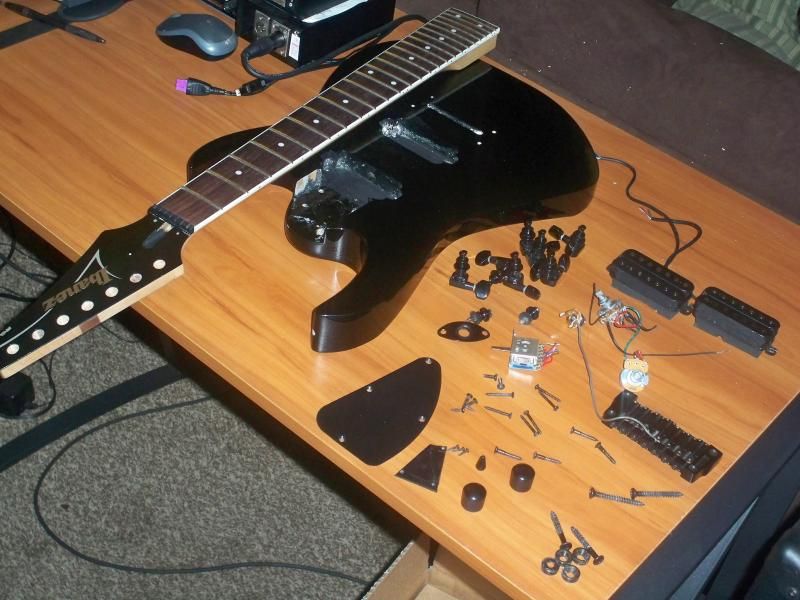 Both of our RG bodies stripped of paint: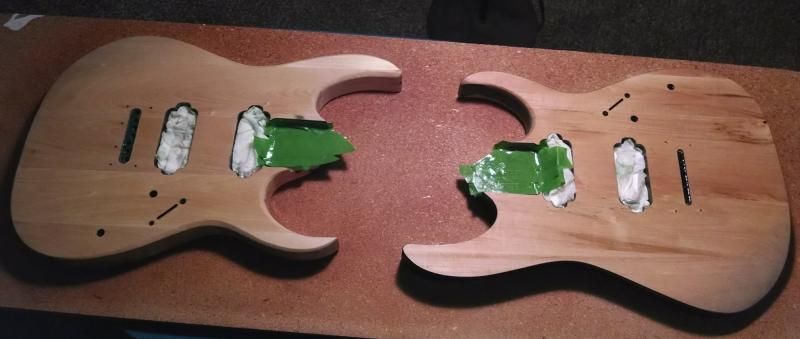 Added some contours to mine:
And as we're still waiting on some paint for P.E.G., The Megadoomer has had the most progress made on it so far, we filled in the neck pickup cavity and places for the original volume knob and 5-way switch, as for the most part, all I use is the bridge pickup, especially in live settings, and I've always liked the look of single pickup guitars, thank you very much Dino Cazares.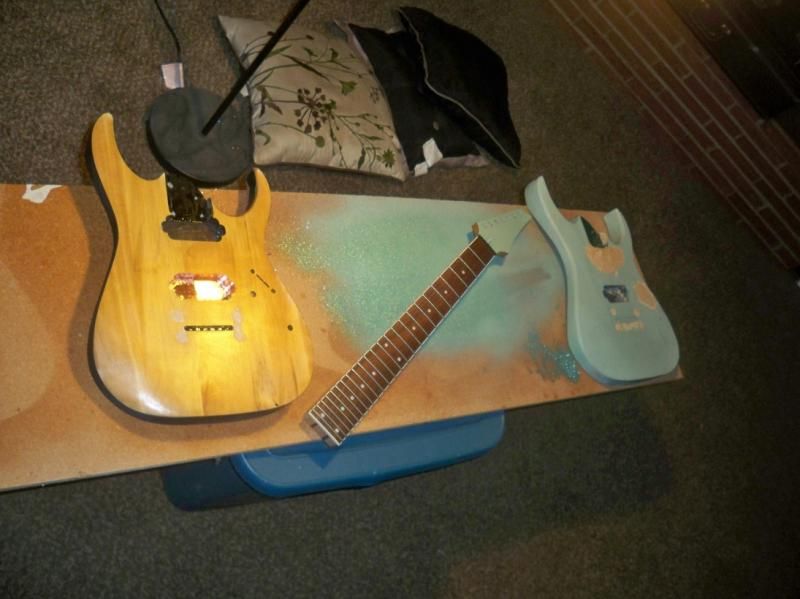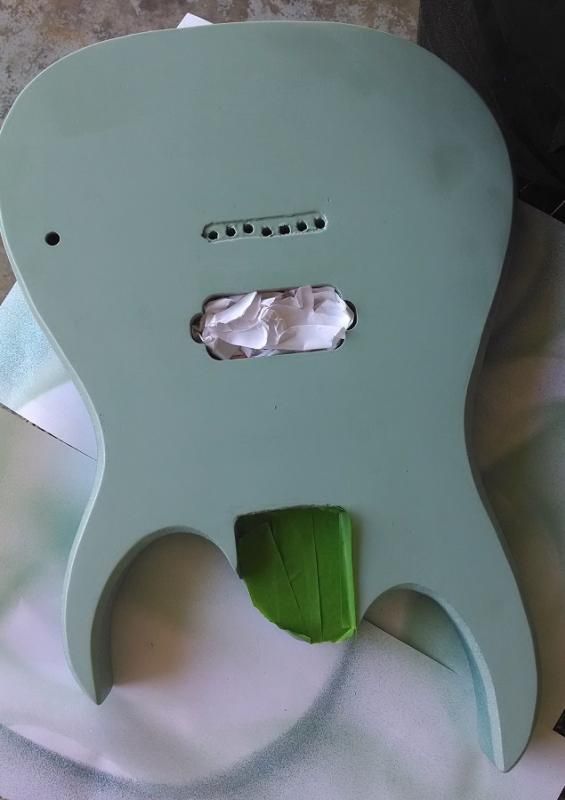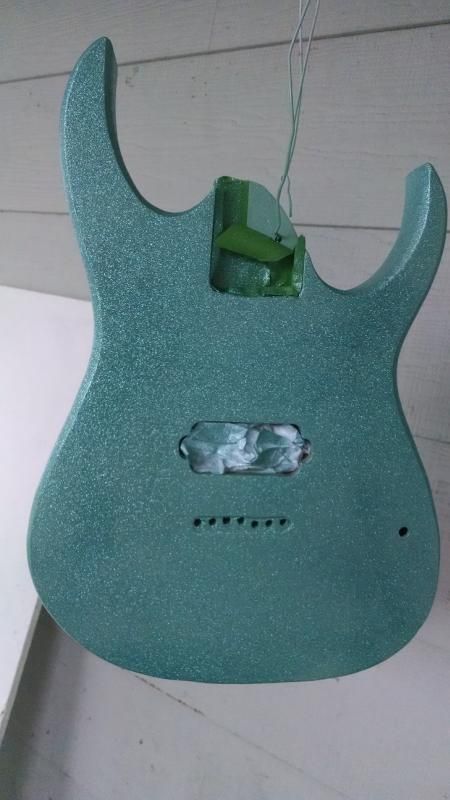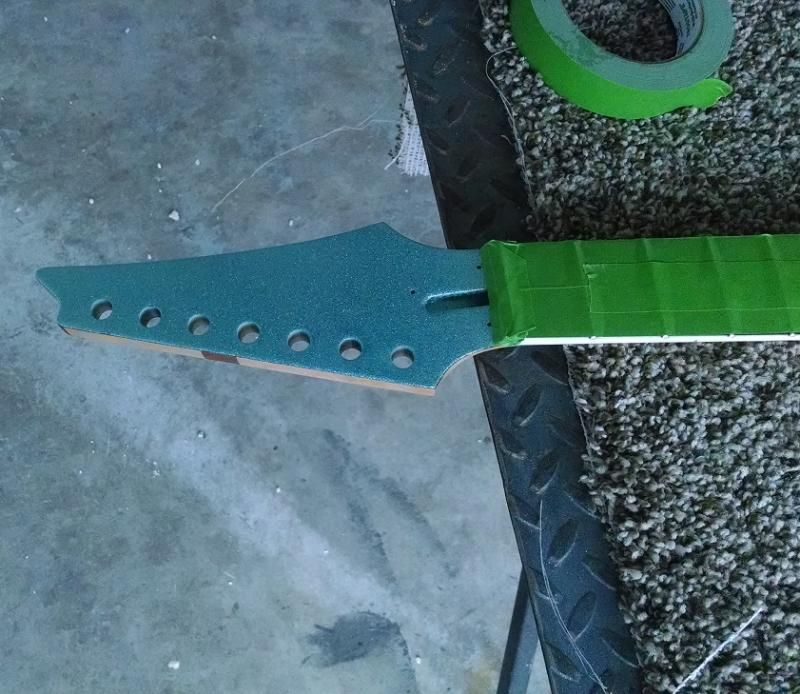 More pics and word on progress to come as we make it!

EDIT: Added a quick mockup I made of what I would like to do on the headstock of The Megadoomer.
EDIT 2: P.E.G.'s paint showed up today, so both our RG's are now colored...here's some shots of P.E.G. and The Megadoomer: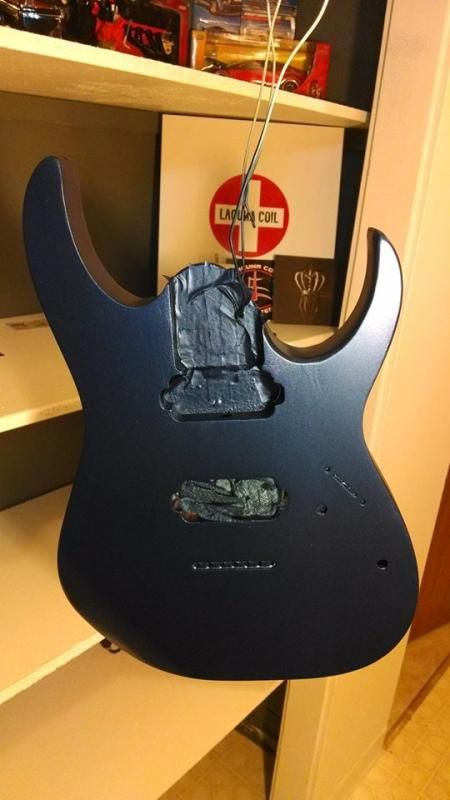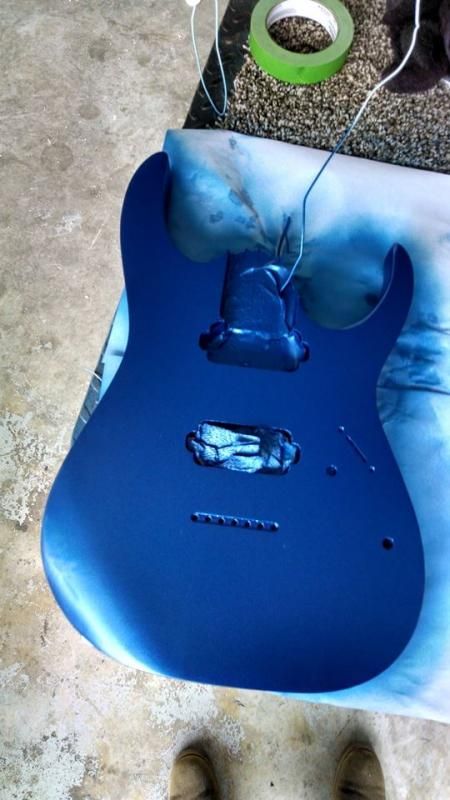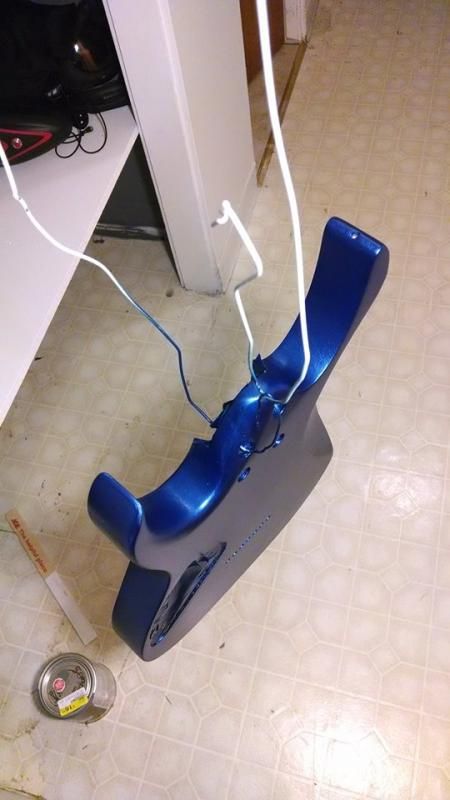 And here is The Megadoomer now that it's had a couple of days to dry and cure: