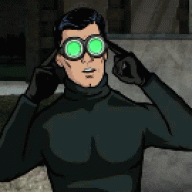 Gender:

Male

Birthday:

Jul 26, 1991

(Age: 30)

Location:

Occupation:

Electrical Engineer
BlackMastodon
\m/ (゚Д゚) \m/, Male, 30, from Windsor, ON
Contributor
BlackMastodon was last seen:

Oct 26, 2021 at 10:31 PM
Loading...

Loading...

About

Gender:

Male

Birthday:

Jul 26, 1991 (Age: 30)

Location:

Occupation:

Electrical Engineer

Primary Seven:

PRS Custom SE 24-7

Main Rig:

Fender Frontman 212R

Real Name:

Mike

Sevenstring Guitars:

PRS Custom SE 24-7, Washburn WG587

Other Guitars:

Homemade 6 string, '94 Parker Fly FD, Ibanez GSR205FM bass.

Preamp/Amps:

Just the Frontman

Effects & Pedals:

Boss DD7 Delay pedal

Studio & Recording Gear:

Focusrite Scarlett 2i2, Poulin Legion, Poulin LeCab 2 Superior Drummer/Drumkit from Hell

Music, Guitars (building, playing), Video Games

Interact

Signature

GIFs speak louder than words.
"Never done weed, but I've been to a Mastodon concert" - Don Vito
"He doesn't even like Metallica, that's how metal he is." - My friend describing my musical tastes to her friends.
"Aw man you got toilet water on your dick? I'm mad for you." - axxessdenied
"You mom is solid first post. USA jacson destroi evrything! Also you are worst form of cancer!" - Huarata, long may he reign

Loading...

Loading...
= 0) && (displayOnPages.indexOf(pageType) >= 0) && (displayOnUser.indexOf(userType) >= 0)) { googletag.cmd.push(function() { googletag.display('div-gpt-ad-sevenstring_rosbtf_728x90'); }); }