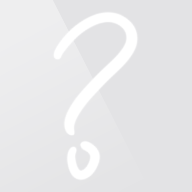 Last Activity:

Feb 25, 2012
Joined:

Mar 22, 2008
Messages:

410
Likes Received:

9
Location:

Occupation:

Digital Pressman/Machine operator
maat
'stortion junkie, from Sparks, NV
maat was last seen:

Feb 25, 2012
Loading...

Loading...

About

Location:

Occupation:

Digital Pressman/Machine operator

Primary Seven:

Uh oh...don't have...yet.

Main Rig:

TS100>CommRS440

Other Guitars:

Black Epiphone LP Standard B-Stock
(Classic '57 Plus Bridge, And a mystery PUP in the Neck)
Epiphone LP Custom Silverburst 2007
(Duncans Jazz Neck, JB Bridge).

Preamp/Amps:

15W Hoffman Stereo Tube Hi-Fi
Carvin TS100
Mitsubishi MGA DA-U620
Matsushita SA-AK33
Matsushita SA-AK15
Behringer Ultrabass BX4210A

Pignose HOG 20
Peavey Supreme 160
Line 6 Spider II

Effects & Pedals:

ZOOM 505 Guitar
CFH-1 Wah
MXR-Microamp
Line6 ToneCore Ubermetal
Line6 ToneCore EchoPark
Line6 ToneCore Verbzilla
Line6 ToneCore Liqua-Flange
Boss Line Selector LS-1
Boss Power Supply & Master Switch PSM-5
Marshall VibroTrem
Boss GEB7
Boss NS-2
Boss Feedbacker/DS-1
Digitech Whammy 4

Cabinets / Monitors:

Two Community RS440 3 Way Full Range Loudspeakers.
((modified))

Two 1X12 Cabinets loaded with University Model 312 12" 3-Way Diffaxial Speakers (with L-Pads)

Two Panasonic SB-263D cabinets (modified).

Misc/Other Gear:

Dremel Tool, $15 Vibrator, Two remotes (TV & VCR) for experimenting with RF signals, diverse slides and rods for ambient effects.

"gimme tha 'stortion"

Principles of Sound and Light

Interact

Signature

Why? Because I want my distortion to be like "the perfect woman"...Unique, versatile, thick (with lots of low-end, balanced high-end) and classy enough to make your knees buckle in it's presence and pretty much an all around jizz-in-the-pants to be around.