Finally my new microphones arrived, I ordered them from Germany because I found a site that accepts Paypal and they have pretty nice prices, so it took some time to get them but they are finally here. They are 2 matched studio condenser microphones and they will serve as my piano micís.
So Iím going to town tomorrow to hire the local piano tuner and hopefully be able to record something with that pretty soon.
They came in this nice box with all the accessories you need.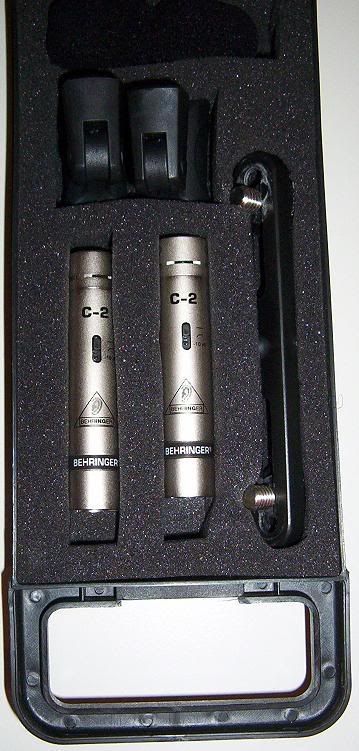 They are so cute