I found this little beauty at my local guitar shop across the street. Apparently not many of them exist in Germany, and it's a shame too because this thing plays like a monster and for the price I couldn't possibly let someone else snag it
So I don't have the exact specs, what I've gathered so far by asking the seller is it's:
Swamp ash body
Maple neck
Rosewood fingerboard
HSS pickup system, and I've really been loving single coils lately. They're snappy, bright, clear etc etc. And the humbucker in the bridge is just a wonderful little topping.
That little switch between the knobs is a Piezo bridge
It doesn't sound like a full acoustic guitar, it's more like a very warm bridge pickup that sounds a little more full and fat compared to the neck single coil. I use it a lot when I'm looking for more of a mellow "jazz" tone and kick the volume knob down to 6 or 7.
My only complaints: It's not in a natural wood finish, and the 22nd fret is a bit tricky to reach, but it's not like I'm playing that high up all the time so I can deal with it.
On to my terrible laptop webcam pics!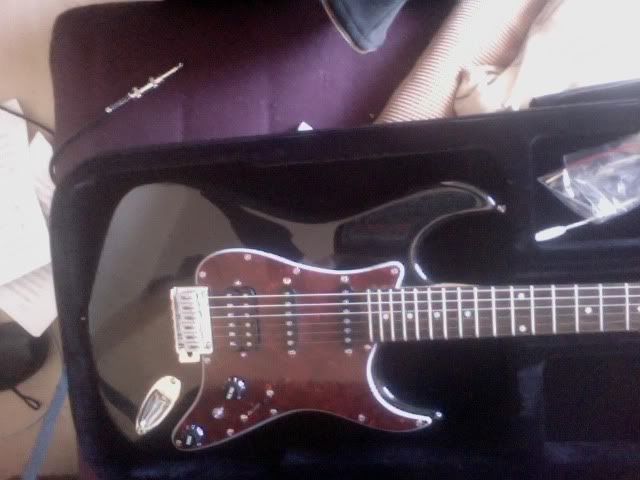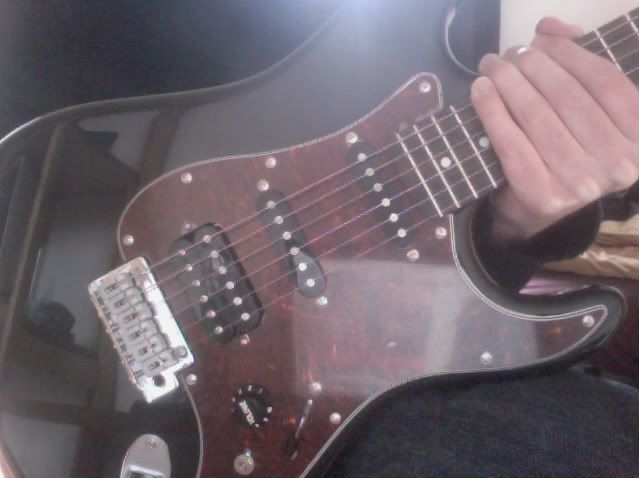 Sorry they're so terrible, I've been too lazy to try and even make them look remotely nice because I'm having too much fun with this new toy