I have a few things for sale here:
1) Korg Kaoss Pad KP2
Price: $200
The KP2 Allows you to controll effects via XYZ Pad, and also has full MIDI. You can hook up a mic and us it as a vocoder. It has built in synths and drums, and you can also plug in a guitar use it as an effects unit for recording. Of course turntables and keybaords hook up to it.
Comes with manual and power cable.
2) Boss Line Selector Pedal LS2
Price: $70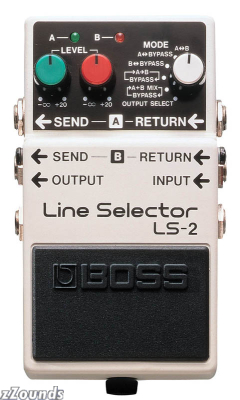 The LS2 makes it easy to switch settings among several effects and to route input and output signals. Two line loops and 6 looping modes provide a wide variety of applications. Used with an AC adapter, the LS2 can also supply 9V DC power to up to 7 other Boss compact pedals. This makes it an ideal power supply and master switching unit for multiple effects setups.
If you have a pedal board you gotta have this.
Comes with Manuals, AC Power Cable, and Daisy Chane to hook up other pedals.
Also for sale is a DigiTech Turbo Flanger, and a DigiTech Synth Way pedal, $40 each.
Questions PM me or send an email to
mykie@fatalhavoc.com
Selling because I no longer need ahte KP2 now that Fatal Havoc has a bad ass keybaordist, and I dont have a pedal board anymore since I sold all my pedals and I have a Vetta and a GT-8.
Thanks for looking.